Watch: 5 Features to Support Reopening in 2021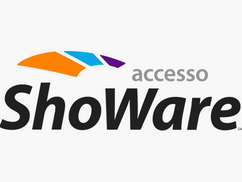 Last month, we intro­duced you to five essen­tial box office tick­et­ing soft­ware fea­tures to help your venue reopen safe­ly, starting with our new Live Stream­ing inte­gra­tion then mov­ing onto Spaced Seat­ing. Next, we cov­ered a great way to boost patron loy­al­ty and keep funds in-house with Online Patron Cred­its. Then, acces­so Sales Engi­neer Mis­sy Cham­ber­lain walked venue operators through using Themes for Con­tact Trac­ing, and for our final install­ment, we are focus­ed on keeping your guests informed with a new area for Spe­cial Mes­sag­ing with­in the acces­so ShoWare plat­form.
Want to learn more? Check out the full series here or con­tact us at sales@​accesso.​com.