Safe Visits Without a Ticket Counter: How to Shift Sales Online Successfully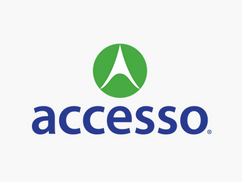 We are liv­ing in unprece­dent­ed times. More like­ly than not, your busi­ness has been impact­ed by the unique events of the world­wide COVID-19 pan­dem­ic. How­ev­er, even in times of eco­nom­ic dis­rup­tion, con­tin­u­ing edu­ca­tion remains crit­i­cal­ly impor­tant. In an effort to con­tin­ue sup­port­ing our client part­ners dur­ing this dif­fi­cult time, we will con­tin­ue shar­ing insights and guid­ance to help you strength­en your busi­ness and serve your val­ued cus­tomers when the time comes to wel­come them back to your venue. Learn more about our post-COVID solu­tions here.
There's no doubt that the COVID-19 pandemic has forced venue operators to have some difficult conversations over the past few months—how do we reopen safely? How do we staff appropriately? How do we make up for lost revenue? While the answers often vary by industry, there's one constant we've seen across all venues: the dominance of the onsite ticket counter may soon be ending. In order to protect staff and guests, venues are embracing online ticketing as their dominant sales channel. This may seem like a daunting process, but it doesn't have to be! By following these best practices, you can prime your eCommerce store for success, safely serve your guests, unlock new opportunities for maximizing revenue and transform the guest experience.

"Almost" Doesn't Count – A Cautionary Tale from Retail
There are so many aspects to the guest experience – why focus so much on the initial ticket purchase? In my conversations with fellow industry professionals, I've learned and shared a lot about how venues are facilitating safer guest and staff interactions. Some hot topics right now include establishing optimum visitor flow patterns, deploying virtual queuing, using timed and capacity-limited access and facilitating touch-free transactions from tap payments to scans. But while I've been participating in all these conversations, I keep returning to a local retailer that is almost fully sanitizing self-service checkout stations after each guest—with "almost" being the operative word. This is supposed to include a full sanitizing spray and wipe down of the touchscreen checkout kiosk, scanner windows and payment pin-pad. The staff member going through the motions, time and again, misses important details like wiping the pin-pad due to the mundane and repetitive cleaning task. Ultimately, I can't help but feel that this is all just an attempt to make me feel safe with some serious gaps. (Not to mention, the store's hardware for this transaction – which I should note is fairly new – is not holding up well).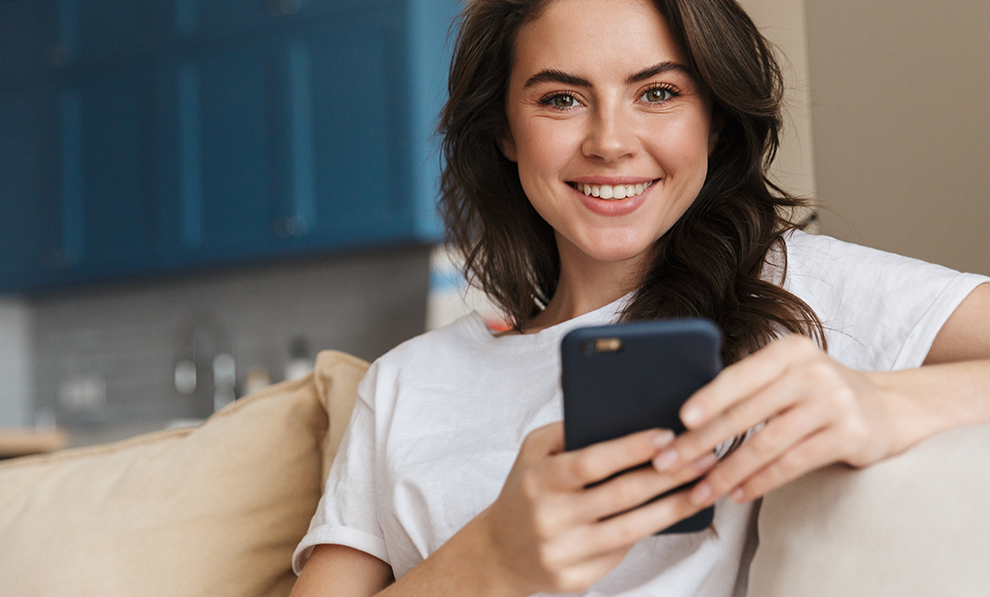 The Alternative: Safe Online Transactions
While the process above is repeated thousands of times a day with varying degrees of accuracy, another purchaser is buying online from a device they own in the safe comfort of their home and taking masked delivery curbside. In-person browsing aside, the web-to-curbside-pickup or even delivery option clearly offers a safer and much less labor-intensive option for all. What I've observed I'm sure can be attributed to a variety of factors, however messaging and ease of use in my experience are consequential.
Consumers are becoming more risk-averse as we adapt our daily lives to the pandemic. It's ethically responsible to help minimize this risk by offering them a contactless alternative to purchasing their ticket and preparing for their visit. And, with the pandemic resulting in 10 million new online shoppers (from a variety of age groups) in the United States alone, it's also just good business sense.


1. Turn Your eCommerce Site into a Self-Service Powerhouse
Facilitating a simplified online transaction, where a guest can easily and quickly find and buy the items they need, is an ever-evolving science. It seems easy but requires sophisticated, proven technology to accomplish, preferably paired with a helpful partner to ensure a smooth implementation. That partner needs to offer a responsive eCommerce platform that is purpose-built to facilitate a smooth and efficient experience across any device. That same partner must also have the high-volume capability needed to achieve a consistent, predictable and repeatable experience even during periods of high demand.
For an organization to enable product sales over the web is a relatively simple process. The hard part is providing guests with smart product recommendations that don't just enable a sale, but instead maximize the guest experience with complementary up-sales and cross-sales. Truly easy web transactions that make the most of a visit are surprisingly hard to design and develop!
With a simplified, efficient and comprehensive eCommerce experience teed up and ready to go, the final and often most challenging step is encouraging guests to take advantage of the service. Keep in mind that the next steps fall apart without a solid, fast and consistent online purchase experience. And it's absolutely essential that this experience is just as beautiful and engaging on mobile as it is on desktop devices. Thanks to retailers like Amazon and Instacart, we've been conditioned to expect slick and fast mobile experiences, and our tolerance for inelegant or confusing purchase flows is at an all-time low.
2. Create Incentives for Purchasing Online

Whatever your reason for moving guests to an online purchase process, it's helpful to create an incentive for them to buy online. Offering a slight discount on the ticket price is the obvious example, but you can get creative with packages and bundles for things like meal deals, rentals or retail coupons.
Incentivizing advance purchases can be a win-win for all. An attraction can better plan for the incoming crowds if it's clear how many guests they should expect at any given time. Plus, when guests buy tickets in advance, their mental budget for the day of their visit will likely reset to $0 when they skip the gate and ticket payment upon entry. Another great incentive is using your webstore to offer relevant additional experiences related to the visit. Even before COVID, we could not say with 100% certainty that an in-person ticket purchase process would include a recommendation for additional products, bundles and savings, but now, consistency can be guaranteed online.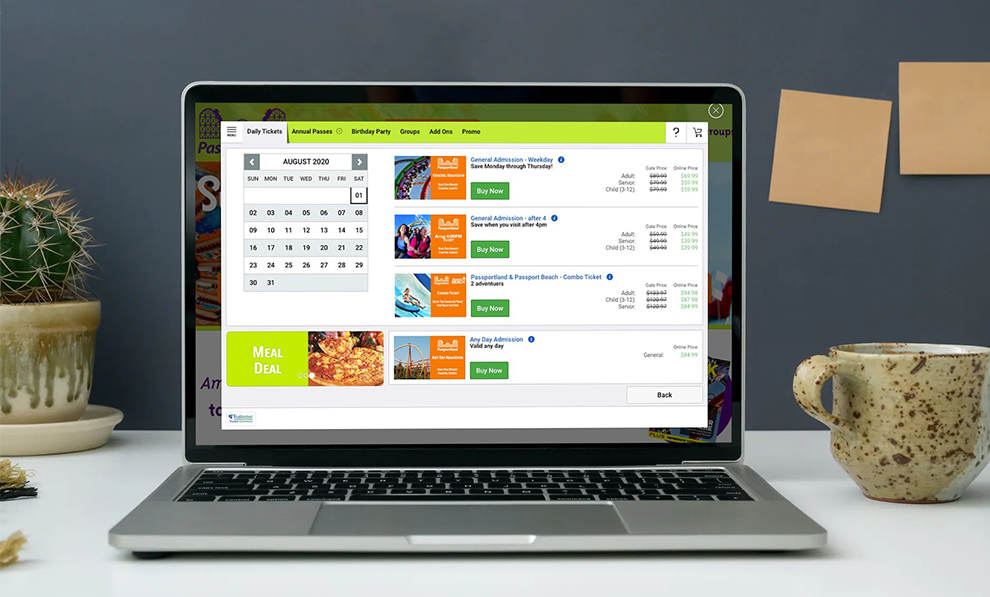 At accesso, many of our clients have found the concept of a savings calendar to be highly effective for driving advanced sales. Using a savings calendar, your venue can display lower pricing for advanced bookings. By offering discounts for lower volume days (such as $5 off Monday tickets), you can also shape traffic.


3. Craft Messaging Around Pre-Arrival Purchase Benefits
As consumers, we crave simplicity and efficiency and "change motivation" is a topic as old as time. The more you can highlight throughout your marketing communications what guests will gain by purchasing online (or potentially, what they could miss out on like lines), the better. Whether the benefit you're offering is cost-savings, being a good steward of public health or access to online-only packages and bundles, it's important to be consistent with your messaging throughout your digital channels.
Following the wave of closures to control the spread of coronavirus, many attractions and institutions have re-opened and have found it necessary to implement advance reservation requirements to control capacity. Yet for many of these attractions, reservations were a highly disruptive change to their visitor experience status quo—particularly for loyal members and season passholders who were accustomed to being able to visit whenever they desired.
The importance of messaging to these audiences cannot be understated. In order to ensure that loyal members don't feel as though they have lost a benefit, institutions can carve out inventory specifically for their members and passholders. We've seen many leading institutions accomplish this very effectively, turning what appeared to be a restrictive barrier into a premium offering for special guests. Everyone is welcome and members and passholders receive the most flexible access.

Even without a reservation feature, many organizations have significantly increased their marketing efforts to encourage buying in advance and avoiding unnecessary lines. One of our clients shared a story related to phone orders and will-call pick-up. Pre-COVID, this client would direct all phone bookings to pick up their tickets at the will call booth. After working with our support team, they were able to set up a new procedure which allows guests to bypass will call entirely. Now, guests making bookings over the phone receive an automated email with a barcode that can be directly scanned at the entry point for individual and group access.
4. Amplify Your Message Onsite
Beyond ticketing, reservations and passes, there are a variety of ways organizations are advising guests to buy online, even when guests are already at the venue. Whether it's a parking lot attendant directing guests to purchase through their mobile device or signs posted across all parking spaces with the same prompting, encouraging all onsite transactions to route through the web is a great way to instill visitor safety confidence while eliminating lines.
5. Ensure Consistency Across All Transactions Onsite
Eliminating lines to purchase tickets will mean nothing if your guests need to stand in long lines to enter, purchase food or visit your top exhibits. Be sure to reinforce your message of safety across all touchpoints throughout your guest journey. By investing in innovative technology that supports safe social distancing now, you can solve the operational challenges of today while setting your organization up for success for many years to come.
Touch-Free Access and Entry: The fundamentals of ensuring the guest with the correct ticket enters at the correct time haven't changed. But the way we welcome this guest now comes with some limitations. Replace turnstiles and biometric touch validations with extended-range bar and QR Code scanning coupled with photo capture and display on supported POS and scanners. (While some major parks and attractions have billions to take an early adopter stance on facial recognition, this idea simply doesn't cascade downstream and we're still a way off from affordable solutions. Instead, capturing a photo and quickly displaying that photo is doable and cost-effective now).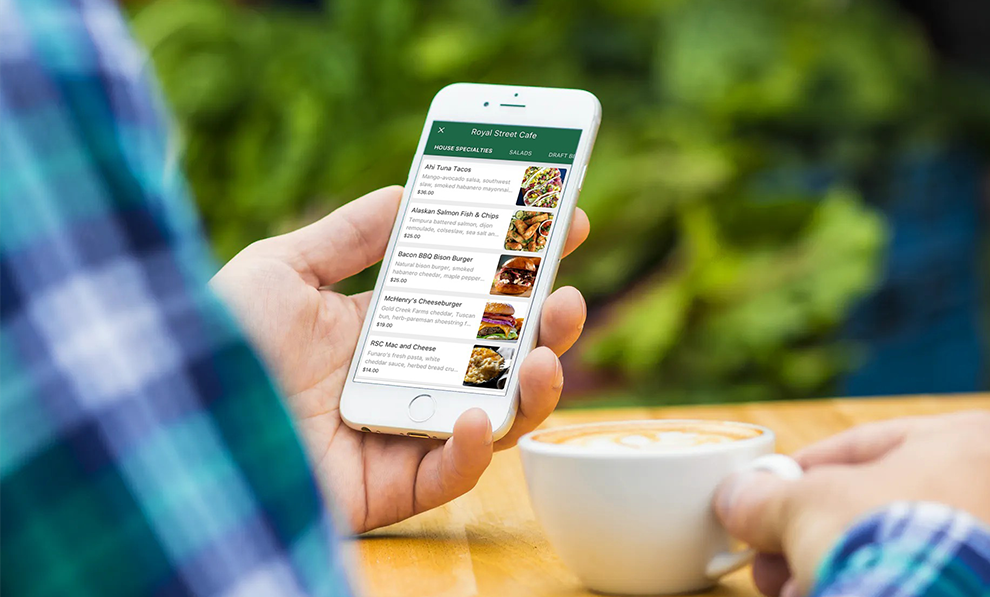 Mobile Food Ordering: Some of our clients have rolled out mobile food ordering in their venues, which allows guests to pre-order and also to remit payment from their phone, avoiding the need to stand in line. Not only is this safer for guests, it's also incredibly convenient (read our blog on F&B technology for more information).
Digital Membership Cards: Digital Membership Cards are a great example of a functionality that supports social distancing while increasing visitor engagement. By allowing your guests to store their membership credentials to their own devices, your venue can facilitate contactless transactions related to access, membership services and benefit redemption. You can also communicate with patrons in real time through personalized offers and renewal reminders. We are excited to offer this functionality through our new partnership with Cuseum.
POS Station Updates: For venues that are retaining physical POS stations, Plexi-barriers and UV light sanitizers are a terrific alternative to liquid sanitizers for hardware—fast, effective and with minimal risk to the terminals. And tap-to-pay has never been more important than now.
In a post-COVID era, safety has become a hot topic for venues around the world. Those who take proactive measures to prioritize safety throughout the entire guest experience, from the moment a guest purchases a ticket to the day they walk through your doors, will be well-positioned to serve these guests for many years to come. At accesso, we believe that technology can solve the problems of today while building the foundation for a better guest experience tomorrow. We know that the impacts of the COVID-19 pandemic have been severe for many, and we're here to help. If you have questions about how technology can help you operate safely and recapture lost revenue, contact us here—we'd love to help.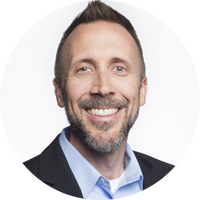 Ryan Bur­tram — Sales Director
Ryan has worked with many world-class cul­tur­al insti­tu­tions help­ing rede­fine the guest expe­ri­ence lever­ag­ing acces­so tech­nol­o­gy for over 3 years. He brings exten­sive and broad tech­nol­o­gy expe­ri­ence to his role com­bined with a pas­sion for an out­stand­ing vis­i­tor expe­ri­ence. Ryan grew up in Indi­anapo­lis where he learned to love cul­tur­al attrac­tions as a fre­quent guest of the Indi­anapo­lis Children's Muse­um, Zoo and Muse­um of Art as well as Cir­cle The­ater. Ryan, his wife, son and their adopt­ed won­der-schnau­zer call Orlan­do, FL and its won­der­ful cul­tur­al and theme park com­mu­ni­ties home.