People of accesso: Robin Goodchild – From England to America and Back Again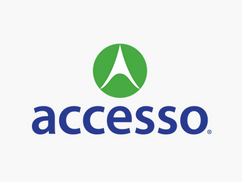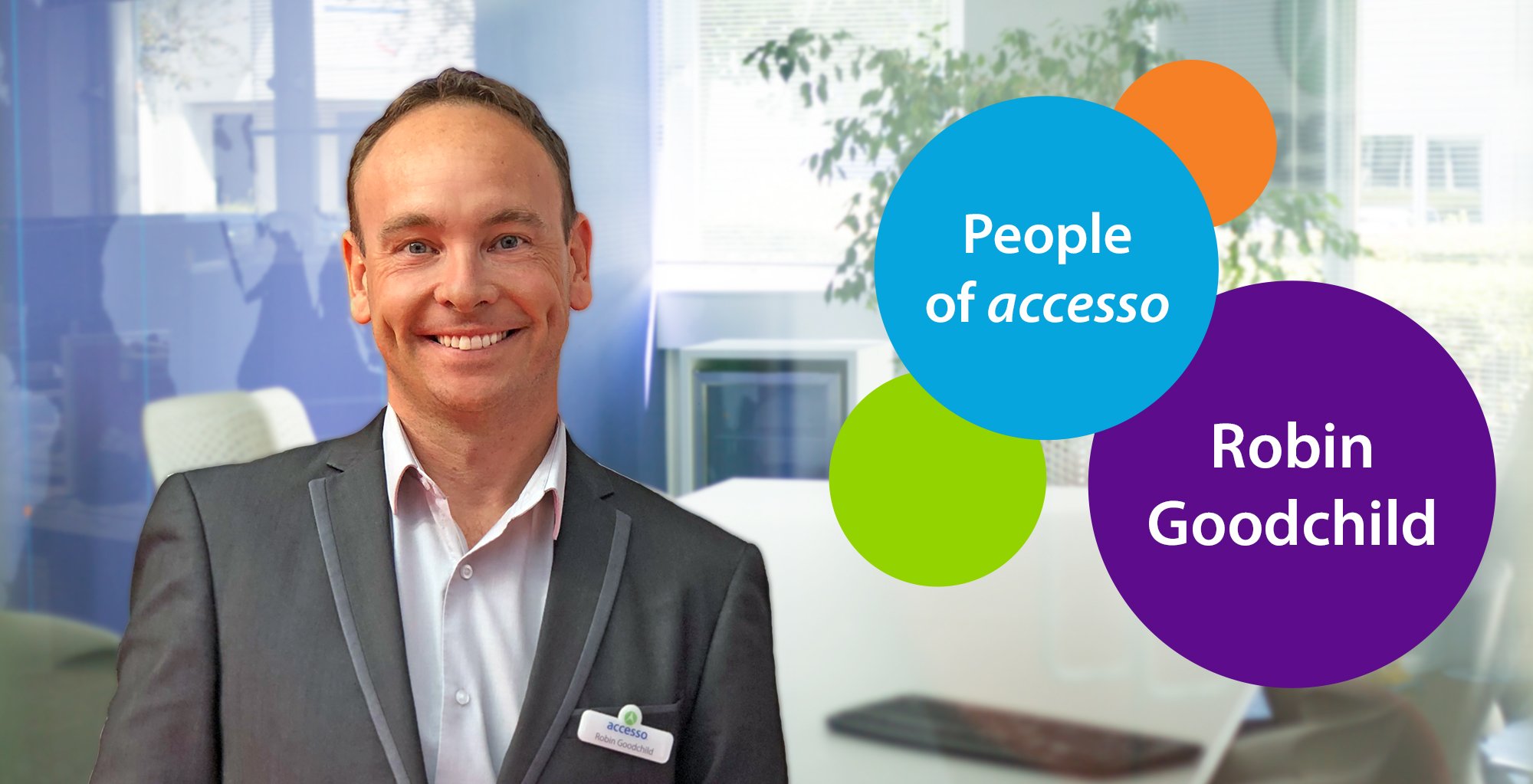 At accesso, many of our team members come from backgrounds working within the industries we serve. We pride ourselves on being experienced operators who run a technology company serving the attractions space, versus a technology company that happens to serve the market.

accesso EMEA Director of Ticketing Operations Robin Goodchild is a shining example of this, having spent 16 years in amusement and attractions management before joining the accesso family. His passion for people first attracted him to the industry in 2000 and has served as the driving force of his career ever since. So, we sat down with Robin to learn more about his time in the industry, his change of course to the supplier side and what he sees as the greatest priorities for our European clients.
Fueled by the Passion of the People
Following university, Robin kicked off his career as a guest services assistant with Thorpe Park – a position that marked the beginning of a 16-year career with industry leader (and accesso client) Merlin Entertainments. He made the switch from theme parks to attractions in 2006, when he took the role of rides manager of the London Eye where he quickly worked his way up to head of operations.
In 2014, Robin moved to Orlando to prepare for the opening of ICON Orlando™ – known as The Orlando Eye at the time – the greatest highlight of his time in the industry. "Preparing for and executing the opening was a massive undertaking; it was challenging, don't get me wrong," Robin recalled. "But getting that landmark attraction up and running – it was a fantastic experience and a great achievement." From the early days of selling tickets through his work in operations management, one thing remained constant: Robin's love for the industry and the people who make it possible. "My work was just so much fun, and everything is centered around people, from guests to co-workers," he said. "The passion of the people really is my greatest takeaway from the time I spent on the other side of the fence. Whether working in the industry, selling into it or managing supplier operations, I've found that the people I encounter truly love what they do."
Making the Leap from Operator to Supplier
Although Robin was ready for a "lane change" in his career, he wasn't quite sure what that change would look like. In his years with Merlin Entertainments, Robin had personally worked with accesso to oversee multiple solution integrations, and those partnerships had made a lasting impression.

"As I mulled things over, I kept coming back to accesso," Robin recalled. "As I'm sure you can imagine, opening a new attraction isn't a walk in the park; there are lots of things you don't factor in. Other providers could or would have walked away on day one. But accesso didn't do that – they were there to hold our hands throughout that first week and beyond that." Unsurprisingly, the real pull for Robin boiled down to the people. "I really remember them putting a face on the brand – they weren't just people sitting behind the computer. The personal touch, commitment and enthusiasm I'd seen were a few of the key reasons I was so keen to join the accesso team."
The Credibility Advantage
Robin's first role with accesso as European sales director brought him full circle and back to England, where he is currently based at our headquarters in Twyford.
In navigating the intricacies of such a unique market, from region-specific priorities to the needs of booming cultural institutions, Robin brings his extensive insights to the table, as well as his credibility. "Having spent 16 years in operations and management, I can look a fellow general manager in the eye and provide a list of examples of how our solutions have helped me personally overcome challenges in the past," Robin shared.
Recently, Robin transitioned to his new role as accesso EMEA director of ticketing operations. With nearly two decades of industry experience on his side, combined with the on-the-ground relationship-building skills developed from his time in sales, Robin is prepared to play a key role in further evolving accesso's ticketing footprint in the European market. "Having been on both sides of the fence, prospective clients can see that I truly 'get it' when it comes to understanding their pain points and needs," he said." It's a great advantage to be able to offer unique insight on how to harness the power of technology to achieve their goals."
Catering to the Cultural Market
In 2017, international tourist arrivals to Europe climbed to 671 million, the highest in seven years. Undoubtedly, this is due in large part to the region's host of world-renowned cultural institutions and attractions. However, even with the record influx of inbound tourists, there is a general reluctance within the market to embrace new technology.
"I think that operators in the cultural market would love to have the technology at their disposal, but think they can't afford it," Robin explained. "Our job is to convince them otherwise, to illustrate the real return on investment that can be achieved when utilizing the right solutions. Whether they are looking to increase membership and donations or upsell guidebooks, we offer so many different solutions with features designed to meet those specific needs, which sets us apart from many other suppliers."
One of the features designed with the cultural market in mind is Gift Aid processing. "Our cultural clients expect Gift Aid to be a core component of any solution we provide to them," Robin said. "Fortunately, accesso has an incredibly strong team of developers committed to meeting these requirements as they emerge."
Work-Life Balance is Key
Though there may not be an abundance of it, Robin dedicates his free time to his family; along with his wife Rachel, Robin is a proud parent to Henry, his 4-year-old son, and Barney, the family's Goldendoodle. An industry man to the core, Robin's home life got its start in attractions, as well – he met Rachel in 2001 when they both worked at Thorpe Park. "There are a lot of 'Merlin Weddings' out there, and ours was one of them," Robin revealed.
With his sights set on the future, Robin shared what excites him most about coming back to work day after day: "I'll give you three guesses … it's the people!" Robin enthused. "I will always remember what one of my professors told me on the first day of university: 'You're not entering this industry to become a millionaire, but I can guarantee you're going to have a lot of fun along the way.'"