People of accesso Antoun Aziz on Principles of Design and Improving the User Experience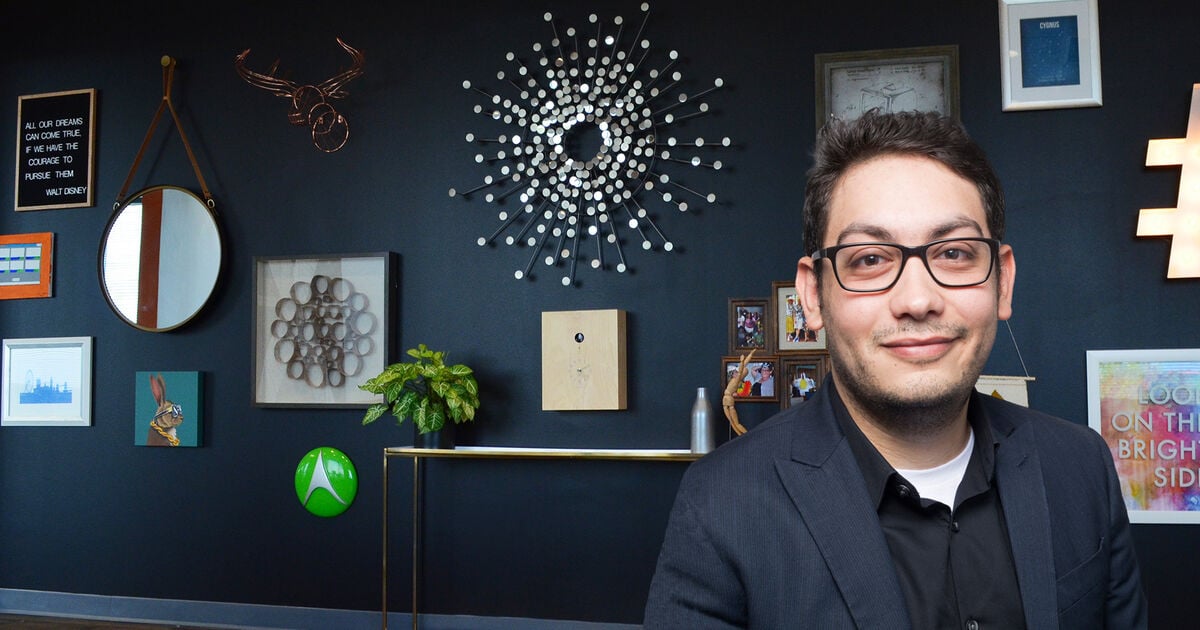 Our ​"Peo­ple of acces­so" series has given us the opportunity to spotlight our diverse team of remarkable individuals. So far, we have looked at the journeys of our Direc­tor of Euro­pean Tick­et­ing Oper­a­tions Robin Good­child, Prod­uct Own­er of Tick­et­ing Research and Devel­op­ment Valerie Wieren­ga, Glob­al Imple­men­ta­tion Direc­tor Jus­tine Dong, our Vice President of Sales Mechele Larmore and, most recently, heard from accesso LoQueue® legend Scott Kelley on the nonstop innovation he's seen in more than two decades of serving the industry. This month, we sat down with Senior UX Designer, Antoun Aziz to learn about how he's applied his passion for design to his work here at accesso.

Improving the User Experience
Aziz started as a Graphic Designer for our accesso Passport eCommerce ticketing software in 2011, and over the past 10 years, his role has gradually evolved to focus on the user and guest experience across our suite of solutions (including our accesso Passport online ticketing system, our accesso Siriusware point of sale ticketing software and our accesso ShoWare box office ticketing suite). Simply put, he is focused on improving the user experience for guests and clients alike, although his more recent work centers around the mobile and tablet interface for our clients. "We're building seamless experiences that solve human problems on mobile," he said, "the challenge of solving these problems is both fulfilling and fun. It gives me an opportunity to propose alternative solutions to complicated concerns."
When asked about his favorite project so far, Aziz revealed that it was one of his earliest initiatives. "My proudest moment was the implementation of Version 5 of our accesso Passport eCommerce store," he said. "We had just shifted our company design philosophy to design mobile-first, so we were looking and building the next generation of eCommerce before anyone was really doing it. That was groundbreaking to be a part of!"
"Despite my limited experience as a recent graduate and being fairly new to Accesso and the industry, our CEO let me run with this project and gave me the freedom to explore different solutions and figure things out for myself," he continued. "This allowed me to utilize market research and data to provide a fresh perspective. The sky was truly the limit."

An Early Start in Design
Aziz's interest in design began at a young age. "Growing up, I was always involved in some form of design," he said. "When I was 8 or 9, I was really into comic books, but unlike most kids who love comic books, I was especially intrigued by their design language." After he received his first computer at age 13, having access to the internet opened the floodgates for this passion to develop and expand into the worlds of digital and graphic design. While he spent much of his teenage years working on his own design projects, he found a special interest in service design, taking on freelance projects for family and friends. "There's something so special about building something that services others," he said. "Just the thought that I improved someone's life with an application is so cool to me!"
Antoun went on to complete his Bachelor of Science in Digital Arts & Design as well as a Masters in Branding. "Branding and corporate identity creation has always been interesting to me," he said. "Even though my focus has shifted to the Guest Experience today, I am still extremely passionate about branding. I still try to find any chance I can uncover to collaborate with the Marketing team on projects."

Preparing for the Next Generation in Technology
When asked what advice he would give to the next generation of design and technology professionals, Antoun revealed the principle he lives by: "The biggest thing is to not be afraid to make mistakes. You cannot learn without making mistakes," he said. "Take your mistakes and refine them into a better more usable idea. Design is very organic and iterative, so you never know what your ideas may lead to."

Aziz emphasized to us that design ideas can hit at any moment, so it is very important to always be prepared: "I always carry around a notebook or even take notes on my phone. I also keep a backlog of ideas that I refer back to while trying to solve some of our more complex usability problems." He also stressed the importance of taking breaks to mentally re-charge: "Never be afraid to take a step back. When I am wracking my brain trying to solve something, I walk away from it. Then, whether it is an hour or a day later, the solution always comes to me. There's something about the disconnection factor that combats burnout and creates clarity."

Antoun's last advice for young technology enthusiasts was to embrace lifelong learning. "I cannot stress enough that learning never stops," he said. "Never stop working on improving your skillset because there is so much technology. Always be willing to learn something new and hop into new tasks where you can learn new skills."

Taking Time to Disconnect
Beyond his passion for design, Antoun is a self-proclaimed "foodie" with a never-ending love for good cuisine: "I love to go out and explore new restaurants," he said. "I want to find the hidden gems that the locals love, and every time I travel, I want to find the best food that every city has to offer." When he really enjoys a dish, he'll even try to recreate it at home.

When he's not finding new restaurants, Antoun has a passion for video games and loves seeing movies. "I have been a gamer for a really long time," he said. "I love the design elements and think it is a really fantastic way to socialize. I've met so many people that I otherwise would have never even dreamt of meeting, and believe it or not, it's actually a great way to disconnect."