Introducing: Virtual Queuing in 60 Seconds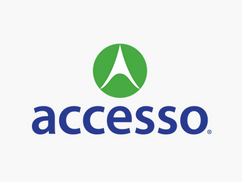 At accesso®, we know the power virtual queuing holds. With the right virtual queue management system in place, operators can free guests from long, unnecessary lines and reap the benefits: happier guests, smoother operations, and boosted revenue. And with consumer expectations for ease and convenience at an all-time high, a robust virtual queuing platform can be your key to delivering on modern expectations and, ultimately, redefining the guest experience at your venue.
Selecting and implementing the right virtual queuing platform for your operations can be a daunting task. With the introduction of our "Virtual Queuing in 60 Seconds" series, our team of experts is ready to help you navigate the ins and outs of the concept – from what to look for in a virtual queuing solution to how to optimize queue structuring across your venue.
To kick off the series, we're exploring the differences between ride reservation systems and true virtual queuing … and why those differences matter! Check out the video below and contact our team today to learn more about the industry-leading accesso LoQueue® virtual queuing platform!