IAAPA Expo 2019: Our Three Biggest Takeaways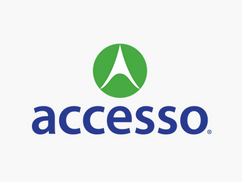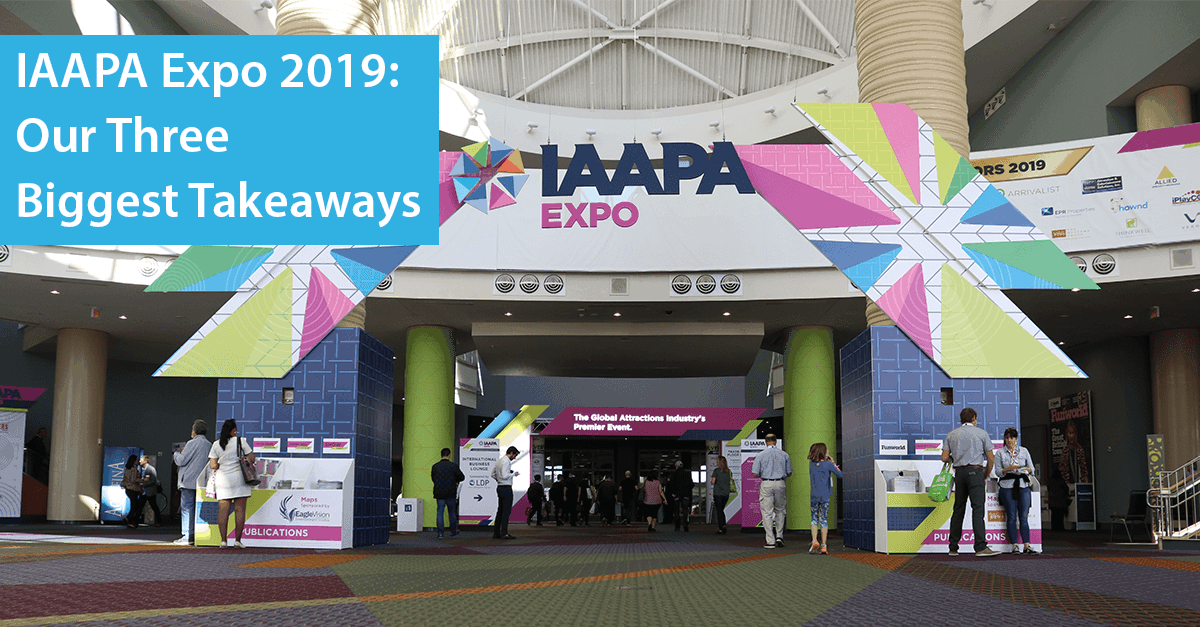 From exciting trade show exhibits to enlightening educational sessions, the annual IAAPA Expo is packed full of opportunities to learn from the brightest minds in the attractions industry. Each year, we leave with several key takeaways on where the industry is headed and what attractions operators can do to position themselves for success, and this year was no exception! Read on to explore our three biggest takeaways from IAAPA Expo 2019 and see how you can implement them to create positive guest experiences and drive increased revenue.

1. Using Data Effectively is the Key to Success – But It's Not Always Easy.
The ability to leverage data is critical for theme parks and attractions, but without the right tools, it can be overwhelming. As Meredith Vaughan, CEO of Vladimir Jones revealed in her Monday panel on "Turning Data into Marketing Dollars," we only use about 1% of the data available to us. There is a vast amount of data that is available to you and your business. It can be tempting to only look at a few pieces that have always been helpful and easily accessible in the past, but focusing on a limited amount of data may actually hinder you from seeing the whole potential of a guest's buying capacity. Following these three steps can help: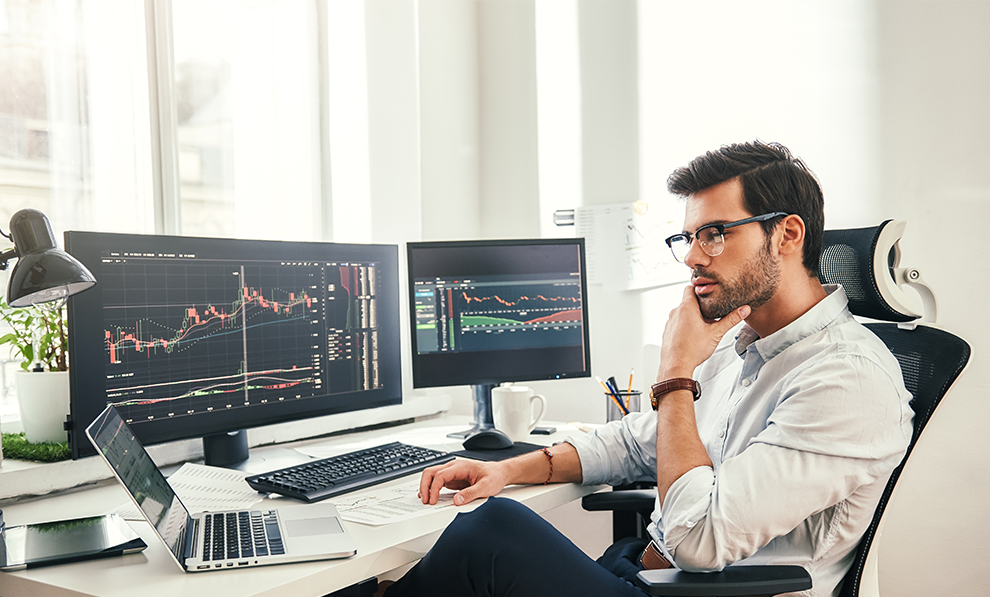 Identify What Data is Important to Your Goals.
To help filter through some of the available data, it is important to first set goals. What are you trying to achieve or uncover within the depths of your data? Whether it is to reach new audiences, increase revenue from your loyal visitors or even to look for opportunities to reduce operational costs, establish your goals in advance. This will help filter out the irrelevant data that might distract you. Once you have well-defined goals, it is time to make sure your technology is updated to filter and report on your new needs. During Wednesday's educational session on "The 10 Secrets to Increasing Your Profits Through F&B Sales," Michael Holtzman of Profitable Food Facilities Worldwide explained to the attendees that "data harvested by technology takes the guesswork out of operations. You can predict demand, which informs inventory management and helps save on costs."
Collect data wherever you can.
In order to fill your database with relevant data, you have to collect as much information as possible. During Wednesday's session on "Using Your Facility Data to Measure the Impact of Marketing," Don McBrayne of Performance Entertainment shared insights on the many sources of information that his organization collects. Don't underestimate how many people come to your counter, visit your website or even stop by your social media page, and don't be afraid to ask for more information. The panelists from "Using Your Facility Data to Measure the Impact of Marketing" all agreed that consumers are willing to give as much data as you request because they are looking for unique opportunities, so get creative with the different ways you can incentivize your customers and reap the benefits. (Read our post on 3 Ways Guest Data Can Help Optimize Your Business for more).
Practice good data hygiene.
Once you have a robust database, the fun is not over! You have to keep your database up to date and accurate, which means setting a time limit for how long data will remain in your system. One recommendation from McBrayne was to purge your email database every year: "If they don't respond to any of our campaigns, we clear them out of the database," he said. "Focus your efforts on the 15% of new customers coming in and purge out old customers."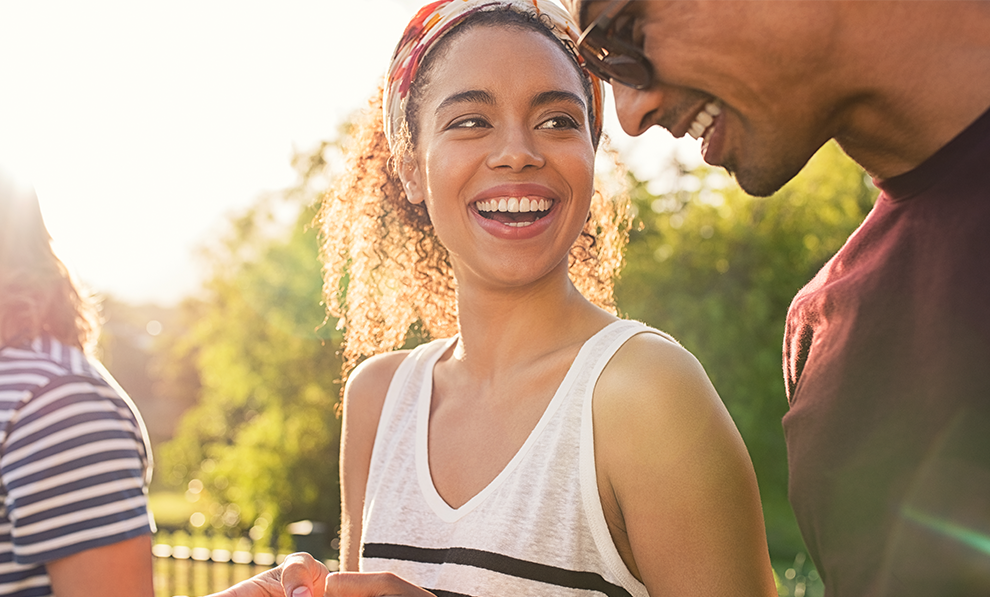 2. Content Personas are Out. Consumer Profiles are In.
Content Personas have long been a fundamental part of marketing to different target segments. Take for example, CEOs in their mid 40s to early 60s who obtain information by reading print articles. Unfortunately, content personas leave a lot to the imagination, according to Meredith Vaughan of Vladimir Jones. These categories can be much broader than we think, which means it's difficult to predict the type of messaging that will really resonate with these audiences. "Knowing their complete consumer profile could tremendously help your staff tailor personalized campaigns for them," said Vaughan. "If they are a parent, maybe they are looking for deals on a family vacation, but if they don't have kids, that wouldn't appeal to them."
How do we build unified consumer profiles? The answer lies in your data. Use the data within your various systems to paint a complete picture of your guests' spending habits and preferences so that more personalized experiences can be offered to them. A major factor in compiling a full profile is making sure you are connecting data for the same guest no matter the origin of the touchpoint. "It's about building a unified customer profile," explained Brandon Willey, CEO of Hownd, during Wednesday's "Using Your Facility Data to Measure the Impact of Marketing" session. "It's important to be able to connect your different systems or even if you can't connect them, to extract the data from those card systems, bowling systems, waiver systems. Bring that data to a single warehouse and begin to try to connect the dots between an email address and the other data, or an email address and potentially point of sale purchases or a first name, last name or zip code and try to draw some inferences there."
If you're looking to make the jump from content personas to consumer profiles, a guest experience management platform can help integrate disparate sources of information and give you the tools you need to conduct highly personalized marketing campaigns. Keep in mind that there's a sweet spot between compiling too much data as opposed to a more minimalist approach—you want a robust customer profile without being overwhelmed by information—but you don't have to find that balance alone! Look to partner with firms that can make the data easy to interpret and more intuitive to enable quicker decisions and faster results.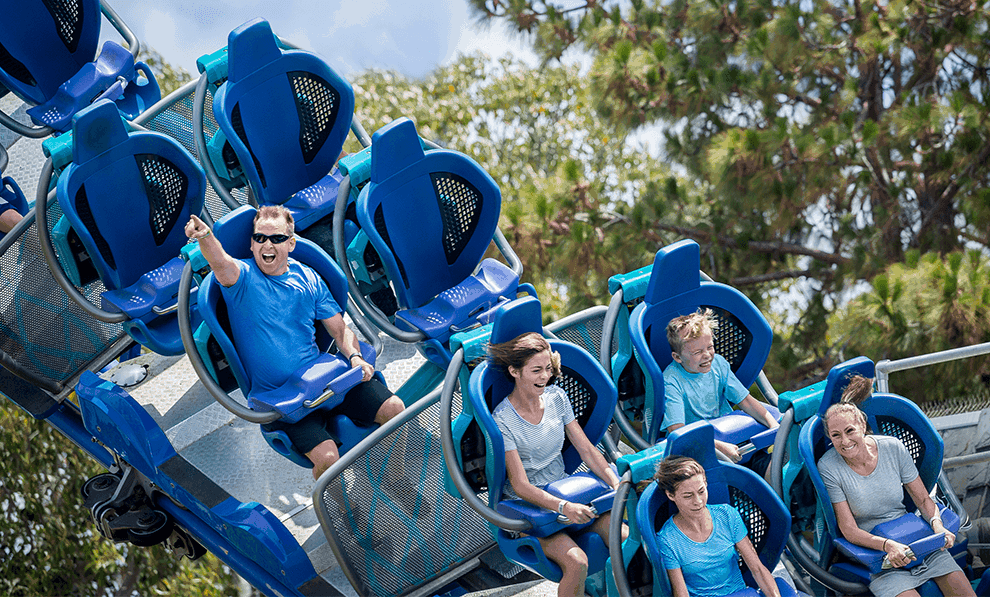 3. Every Touchpoint Matters (No Pressure)

Great guest experiences are established and reinforced with every interaction your guests have with your organization. From friendly and knowledgeable staff who are happy to answer questions, to an intuitive online ticketing website that makes purchasing tickets in advance a breeze, to exceptional F&B technology that saves your guests time, every interaction matters.
Give Your Team the Tools They Need to Succeed
Human interaction leaves a lasting impression on your guests. According to the "10 Secrets to Increasing Your Profits Through F&B Sales" session, an upfront investment in your team can be a key success factor. Whether it's providing a robust training program that inspires staff to be their very best or upgrading to an intuitive point of sale system that makes it easier to serve guests, finding ways to improve your team members' experiences will pay back dividends. Furthermore, when employees feel more valued, they will likely contribute more value to your operations, so get to know your staff and what excites them. The more they understand why their role is crucial to your organization's success, the more they can help you reach your larger organizational goals.
Small Changes Can Make a Big Impact
Another theme presented related to the guest experience was the idea of extending the experience beyond an attraction's borders. How are you continuing the relationship with your guests once they have gone home or to kickstart them planning their next visit? This can be something as simple as emailing park photos to guests after they leave or highlighting a special event at the park on your social media. The session "Defining Success: From Strategy to Implementation" emphasized how small changes can create a huge impact on how memorable your guest's experiences are at your venue. Later in the week, Chris Nelson, VP of Entertainment for Carnival, spoke about how the cruise ship industry is trying to capitalize on using small adaptations to increase the memorability of their voyages, by highlighting exclusive experiences and enlisting the help of celebrities and brands that tie into their cruise themes. Some of these celebrities include best-selling authors, restaurateurs and even professional athletes like Shaquille O'Neal, their Chief Fun Officer who was announced during their session. By seeking out big names that their guests are familiar with and associate with a VIP experience, Carnival has added even more value to their guest experience.
At acces­so, we pro­vide solu­tions that empow­er our clients to cre­ate con­nect­ed guest expe­ri­ences that dri­ve rev­enue. To see how we can help you move your busi­ness for­ward, con­tact us today.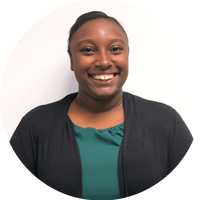 Lynette Williams — Mar­ket­ing Assistant
Based in our Lake Mary office, Lynette joined the acces­so mar­ket­ing team in June 2018. As Mar­ket­ing Assis­tant, she works close­ly with mul­ti­ple teams with­in the com­pa­ny to cul­ti­vate con­tent, find new swag for trade shows, and lend a help­ing hand wherever it is need­ed. In her free time, Lynette enjoys trav­el­ing, find­ing new restau­rants to obsess over, and relax­ing at home with her very ener­getic dog, Rambo.