Empathizing with Guests in a COVID-19 World: How to Anticipate the Needs of Your Customers in the 'New Normal.'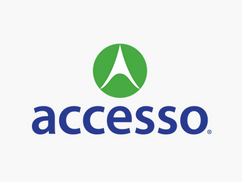 Presented at the blooloop V-Expo 2020 Innovation Auditorium
In a COVID-19 world, the desires of consumers have been transformed. From the rapid acceleration of certain technologies to the sudden need to maintain physical distance, the attributes of a successful venue last year may now be perceived as liabilities. Yet, one thing holds true: the guest experience reigns supreme. Venues which seek to understand their guests and meet their needs in the moment will reap the rewards through increased per-caps, repeat business, positive word-of-mouth and more. Watch as accesso Sales Director Jeremy Gray and Vice President of Sales George Hambleton discuss best practices for empathizing with guests in a COVID world and read on to see how to anticipate the needs of your customers in this 'New Normal.'
Explore the Mindset of Consumers in the Current Crisis
First Consumer Mindset Change – Movement to Online Purchasing:
Although not an entirely new trend, the growth in digital and online activities has been unprecedented in recent months. ​In Europe for example, digital adoption rose from 81% to 95% during the crisis. This shift in customer behavior would have normally taken 2-3 years in normal time. eCommerce is becoming more embedded in our daily lives and retailers are rising to the occasion. ​


Second Consumer Mindset Change – Safety Tops Brand Loyalty When Guests are Choosing Destinations: Pre-COVID, brand loyalty was a determining factor of how consumers decided where to spend their cash. Now, safety measures are starting to impact whether or not a customer buys from or visits your venue. ​ Venues must not only implement appropriate safety protocols to protect guests and staff, but must also clearly communicate those precautions to ensure everyone on-site understands what to expect. One photo on social media of an overcrowded park, or a viral video of long queues or operations staff not wearing face coverings, could significantly damage a venue's brand reputation in addition to having legal implications which may impact the venue's ability to remain open. ​


Embrace Transformation Towards a People-First, Empathy-Based Approach
Strategies for Managing Change
For staff, dealing with reopening during COVID may require major operational changes – which can easily become overwhelming. But, change can become more manageable when broken down into smaller steps. ​The philosophy of Kaizen originates from Japan and translates to mean "change for the good." Kaizen acknowledges room for improvement in everything, and seeks to discover small, incremental changes over a longer term. This style of transformation allows for a more manageable and employee-friendly implementation. The focus is on marginal gains - lots of seemingly small improvements that, when made continuously, can lead to a fundamental shift in performance. Attractions, cultural institutions and destinations can absolutely use the same mindset to continuously improve as we enter 2021. ​


Opportunities to Reduce Frustration
Looking for opportunities to reduce friction can make a huge difference in the guest experience. By thinking about how guests are engaging with your venue before, during and after their visit, you can better anticipate their needs in the moment. Consider the following areas where you can engage with guests:
Pre-visit: How can you give guests the confidence to purchase tickets? How can you help them plan their day in advance? Anyone can sell a ticket online, but with a sophisticated eCommerce ticketing platform, you can help your guests plan virtually every element of their day, with up-sells and cross-sells guiding them through a seamless purchasing process.

During the visit: Consider how guests are flowing throughout the venue. How are they experiencing your attractions, dining, retail areas? How are your staff interacting with guests? Are there friction points you can reduce? Are lines building up at pinch points, or are guests struggling to comply with social distancing at certain times? Listening and responding to guest feedback in an empathetic manner is the key to onsite success, and innovative technology like our TE2™ guest experience management platform can help. ​
Post-Visit: Look for ways to build loyalty and continue your understanding of the guest experience. Deploy post-visit surveys and look at data to reveal trends and patterns in how customers behave in this new normal. Again, technology can help these campaigns become even more successful. Sending personalized follow-up messages just after a guest leaves can help your venue collect honest, timely feedback about their day.
Watch our Blooloop Innovation Auditorium video to learn more. Our accesso team cares deeply about supporting our industry through this challenging time and would be honored to help you safely welcome back your staff and guests. We encourage you to utilize our industry experts to assist you through the reopening process in the most efficient way. If you'd like to hear more about our suite of solutions, con­tact us today. We'd love to help!