accesso Webinar Series: Simplify and Streamline your Rentals.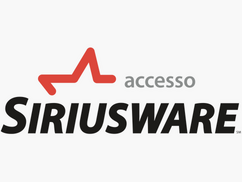 According to the New York Times, Americans spend about 37 billion hours a year waiting in line, time that could be better spent elsewhere. When it comes to your ski resort, the less time your guests spend waiting in line when they arrive, the more time they have to enjoy themselves on the hill. Our accesso Siriusware POS solution can help you effectively manage your Rentals shop to reduce long lines where they happen the most, resulting in happier guests, more efficient operations, and higher revenue.
With our Self Entry module, guests enjoy an easy and intuitive experience that allows them to input their own information either from the convenience of their own home or onsite at your Rental shop. Not only does this save your guests time, but it also eliminates the need for paper forms that could be easily misplaced. Plus, guest data is preserved and stored for the next time they visit, saving even more time for your loyal visitors. Self Entry can be run on tablets, enabling your staff to leverage strategies for managing perceived wait times such as giving guests something to do while they wait and taking advantage of an opportunity to greet guests individually.
Our Rentals module makes reserving and picking up equipment a smoother process for your guests and your staff alike. Guest data is tied to specific rental items with recommended DIN settings and configurations that calculate automatically based on size of skis, boots, and ability level. Liability waivers can be signed and stored directly in the system. Your staff can prepare orders for guests who have pre-registered and have their equipment ready when they arrive. Switching or upgrading equipment is easy which makes guests feel comfortable with the process.
This flexible module can be configured to fit any Rental shop flow, from Pay-up-Front scenarios to Pay-upon-Checkout or Pay-upon-Return. It also provides your Rental Techs an opportunity to up-sell the guest into a better option, like demo or performance skis, or cross-sell suggested items like helmet rentals or season passes. Tactics like up-selling and cross-selling are easy to employ and effective ways of increasing revenue. Amazon.com says that sales achieved through these strategies account for nearly 35% of their revenue!
Watch our webinar to learn more. If you have questions or would like a personalized demonstration, let us know about your business needs here or email [email protected]