accesso Webinar Series Presents: Maximize Your eCommerce!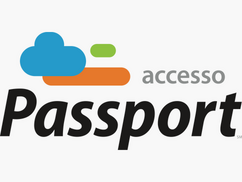 With so many things competing for your guests' attention, does your eCommerce ticketing site have what it takes to captivate – and convert? By focusing on the user experience, you can drive online conversions, increase cart values and sell more tickets, season passes and ancillary items. In a recent webinar, accesso Passport Client Services Director Jonathan Widergren shared insights into what guests expect from online sales, ways to optimize the eCommerce experience and methods to help maximize revenue.

Accomplishing higher rates of conversions is important not only from the sales perspective, but also because it helps venues deliver a positive guest experience. Guests want and expect the convenience of online sales wherever they are. Providing an intuitive, engaging environment that includes an expansive variety of offerings helps guests better plan their visit, and it helps ease the burden on operations onsite. Every sale completed online is one less guest standing in line outside the venue, which means that box office staff have more time to go the extra mile for guests in the long term.

The demand for seamless mobile shopping is growing, and we have seen a significant shift to purchasing on mobile with our clients' eCommerce stores. In 2017, 43% of all accesso Passport orders were completed on a mobile or tablet device, and many clients found that the mobile channel outpaced traditional desktop sales. With mobile purchasing on the rise, having an online storefront that is responsive, such as our accesso Passport solution, is critical to the guest experience and maximizing conversions.

Offering convenient and secure payment options is another important factor in driving online conversions. Currently, Paypal® is our most widely used alternate payment method, but between Acculynk™ offering debit card transactions, MasterPass™ and our current rollout of ApplePay®, we are quickly reaching guests that may not purchase online using traditional payment methods. We also offer a range of customizable payment plans, from 3 payment to 12 payment and even a "Buy Now Pay Later" option, which allows clients to customize payment options for guests. Finally, many of our larger clients can leverage the security of our partnership with Accertify® to help manage fraud detection rules to maximize valid transaction success and minimize fraudulent purchases.
Providing a one-stop shop for your guests online allows them to plan their visit in advance so they can truly focus on enjoying the venue while onsite. Whether it's individual meals, souvenir drink bottles, special event passes, locker and stroller rentals, or virtual queuing, if guests are not presented with the opportunity to purchase items online beforehand, a venue may miss out on those purchases. With our accesso Passport solution, venues can sell daily tickets, season passes, parking, meals, cabanas, group sales, VIP tours - virtually anything.
There are simple ways to make products attractive, such as pairing them with a compelling and appropriately-sized image rather than focusing on a long, text-based description. Guests tend not to read all of the details, but the right image can make all the difference. Once a guest is fully engaged in an eCommerce environment, venues can deploy cross-sells, quick-sells and up-sells to truly maximize their revenue. Cross-sells offer a set of additional products that can supplement the product a guest is purchasing. For example, if a guest is purchasing a daily ticket, they may be interested in a meal plan, game pass or virtual queuing for the day. A quick sell, on the other hand, is something we offer on a product page that is a highly recommended simple product, such as parking. Up-sells can be paired with practically any ticket. Our accesso Passport solution offers dynamic up-sells that show the additional cost it will require to upgrade from, for example, a daily ticket to a season pass. Many clients will strategically price their products such that a season pass is within a reasonable range of the daily ticket, making it more attractive to the guest. Up-sells don't have to be limited to tickets: think about bundling offerings like a daily ticket upselling to a daily ticket meal. The options are endless.

Watch our webinar to learn more. If you are interested in learning more about our accesso solutions, let us know about your business needs here or email [email protected].