accesso Webinar Series Presents: Email Marketing Made Easy with our accesso ShoWare Solution!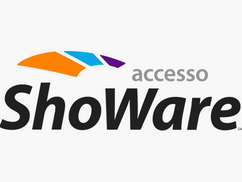 Email marketing is a vital part of the marketing mix for promoters of live events and performances, but this channel of communication is becoming increasingly cluttered. Every day there are at least 205 billion emails sent worldwide, from personal emails to newsletters and more (Radicati Group). With our inboxes so inundated with messages daily, how do marketers ensure that campaigns are successful, and that their resources are spent wisely? For clients of our accesso ShoWare event ticketing solution, we have partnered with Emma® to deliver a robust email marketing integration that allows you to easily create, launch and monitor targeted email marketing campaigns directly from your accesso ShoWare account.
A recent study by eMarketer found that 80% of marketers depend on email marketing for customer acquisition and retention, and for good reason: according to Email Monday, for every dollar that is spent on email marketing, you can expect to earn $38. In fact, when our partner Emma recently surveyed a group of marketers, they found that 47% of marketers report that email marketing delivers the highest ROI of all digital marketing campaigns. However, Emma also discovered that 64% of these marketers say they lack the resources they need to create impactful campaigns, whether it's time, money or access to the data that they require.

Our email marketing integration is designed to streamline your operations so that you can create effective campaigns that drive real results. With our pre-formatted template, you can add information, images, and hyperlinks in only a few clicks, saving you valuable time and energy with each and every campaign. Studies show that segmented email campaigns can drive as much as 18 times the revenue as standard broadcast emails and regularly receive higher open rates. You can use the data collected within your accesso ShoWare solution to create highly-targeted campaigns that reach the right audience at the right time. Plus, access analytics quickly including campaign history, open rates and conversion rates, all without ever leaving your accesso ShoWare ticketing system.

Watch our webinar to learn more. If you have questions or would like a personalized demonstration, let us know about your business needs here or email [email protected].