accesso Webinar Series Presents: accesso's Latest Innovations for Cultural Institutions.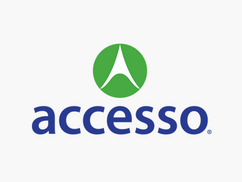 Cultural institutions and museums offer patrons the chance to step into the future, peek through a window into the past, and gaze inside the minds of creative geniuses - but finding ways to extend that same wonder into your technology solutions can be quite a challenge! At accesso, we understand the importance of cultivating strong and lasting relationships with your patrons to earn their loyalty and nurture them into lifelong members and donors.
Our comprehensive accesso Siriusware point of sale and award-winning accesso Passport eCommerce solutions provide a fully-integrated solution to convert your visitors into members, increase donations, and manage member benefits with ease!
Our accesso Siriusware solution offers software modules to help you simplify your sales process and to integrate seamlessly with other best-in-class products, helping to improve patron experiences and ultimately increase memberships. Our membership module has been enhanced with options to offer payment plans, which allow guests to break up the cost of a membership to better fit their budgets. Operators can also offer auto renewal options, which move the important question of asking patrons to renew from an afterthought to a proactive "ask," saving time for your busy patrons and increasing member retention for your venue.
Tracking member benefits can be a time consuming and expensive process, with printing and mailing booklets taking up valuable staff time and financial resources. Our accesso Siriusware solution offers a simple, automated and cost-effective solution by allowing your staff to easily issue and track membership benefits and entitlements within the system, from guest passes to discounts and much more. Member benefits can be tracked digitally within the software for quick and easy redemption, tracking member benefit usage so you can see what entitlements are most popular, when they were used and more.
These great museum management tools help improve patron experiences at your institution, but what about that all-important first impression before they even arrive? Your patron's expect a lot from their eCommerce ticketing experience, and our accesso Passport solution allows your institution to deliver truly seamless and intuitive online shopping on any device.
As part of our fully-responsive eCommerce platform, our accesso Passport solution now offers new membership tools help walk your patrons through the process of choosing a best-fit membership option for their family and then completing the proper information to launch their membership. We've also added the capability for your existing members to sign in and view the benefits they have available, and to redeem some or all of those for tickets or items. They can then check out with a mixed cart of free, discounted or full price items all within the same easy-to-use storefront.
Our accesso Passport solution offers our award-winning eCommerce platform paired with the partnership of a dedicated client support team to provide personalized 24/7 support for your venue. One of the many benefits of our fully-hosted eCommerce solution is the reduced burden on your own technical staff. The accesso Passport solution is maintained by our dedicated team of developers and rigorously tested by our quality assurance specialists, with new updates deployed bi-weekly.
Watch our webinar to learn more. If you have questions or would like a personalized demonstration, let us know about your business needs here or email [email protected].