accesso Webinar Series Presents: 7 accesso ShoWare Reports to Boost Your Business.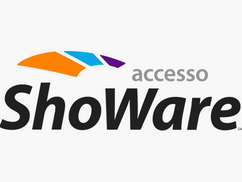 Ticketing systems collect an abundance of information through eCommerce and box office channels, but with only so many minutes in the working day, it can be challenging to find the time to explore this beyond the basics. We asked accesso ShoWare Director of Client Success, Joseph Wettstead, and Client Services Director, Alicia Chism, to present on useful and often underutilized reports for our accesso ShoWare box office software in a recent webinar.
Our accesso ShoWare ticketing solution includes more than eighty standard reports to help venues analyze ticketing data and manage operations efficiently. From ticket inventory to marketing, accounting, fulfillment and more, there are dozens of ways to report on box office sales, operations and scanning data. Beyond the standard reporting suite, our accesso ShoWare ticketing solution also integrates with several leading business intelligence platforms including Google Analytics™ service and GoodData™.
The Ticket Data Report is one of our newest accesso ShoWare reports that allows clients to export the information they need to generate barcodes for printing on various ticket formats outside of the ticketing system. This can help facilitate new promotions for clients like concert venues or performing arts centers who offer VIP packages and may want to provide a commemorative ticket on a lanyard, and it can also help our fairs, festivals and attractions clients streamline operations by printing tickets on wristbands. There is a specific way to open this file so that the barcodes are formatted properly, and documentation can be found within the accesso ShoWare help portal or by contacting a Client Services Manager.
For greater visibility into the success of advertising and promotional campaigns, clients can use the new Performance Password Conversions Report. This ties into the recently-released functionality that allows clients to set up passwords for a specific time period on their performances. Once configured, the report will track the number of times a performance-based password was entered on a site and track the corresponding conversions. As an example, if a venue gave two radio stations different performance passwords, they could use this report to easily see which one had the greatest corresponding number of sales, allowing them to determine which partnerships are worthy of future exploration. This functionality is useful for both larger casino, sports venue and arena clients, as well as smaller performing arts centers and festivals!
One of the most important pieces of information requested of box office managers is how a show is selling. The Performance Comparison Report, found in Ticket Inventory, provides the ability to see how shows are selling against other shows in the ticketing system. Clients can track performances that might be for the same artist or show year over year, or explore how similar shows like Broadway tours, kids series or country shows are selling. Results can be sent to marketing teams to help assess promotional efforts, or a ticketing manager can determine if a pricing discount or increase may be warranted. Our clients that currently use this report love it for its ability to make marketing decisions faster and easier. As Judy Stene, Executive Director of Children's Musical Theaterworks, told us recently, "Faster, more efficient access to data makes it possible for us to make better decisions around content marketing, saving time and money."
Watch our webinar to learn more. If you have questions or would like a personalized demo of our accesso ShoWare solution, let us know your business needs here or email [email protected].