accesso Learning Series: Simplify Your Camp Registration with accesso!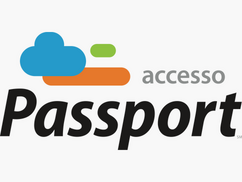 Still using lengthy and easily-misplaced paper forms to track and manage your camp registration? What if we told you there was a better way? Whether you manage a theme park, a ski resort or a museum, our new Camps feature can streamline the online camp registration process for your organization. Watch as accesso Sales Engineer Stephanie Horwath introduces this innovative new feature in a demo and continue reading to uncover how beneficial this feature can be for your venue.
At accesso, we are dedicated to helping our clients exceed guest expectations through innovative technology solutions. As we dive further into the age of technology, pen and paper applications are becoming more and more obsolete. Our Camps feature allows venues to keep up with the demands of consumers for instant access. This online booking process lets parents sign their children up for various programs based on grade or age, complete waivers and much more. It is available through our award-winning accesso Passport eCommerce solution that integrates with our accesso Siriusware point of sale system, which means that all of the information collected online is seamlessly transmitted to your accesso Siriusware system for future use.
There are many benefits to using the accesso Passport Camps module, including the ability to offer camps with search functionality online, greater visibility into sales with advance registration, the ability to collect thorough information about your participants (including emergency contacts, t-shirt sizes, grades, any known allergies or anything that would be of use to the camp staff). Furthermore, you can also offer waitlists as well as discounts to members of your organization, because Camp packages synch with member profiles, and you can increase revenue by offering optional add-on packages that enhance the camper experience. Whether it is a picture package, lunch through the camp, or extended care in the morning or afternoon, your possibilities for additional revenue are limitless.
Our new accesso Passport Camps module makes the process of browsing and registering for camps easy and efficient. Guests can either navigate to a "Camp" tab within the accesso Passport eCommerce store, or guests can be re-directed to specific packages on your main website. When browsing from the eCommerce store, guests can use filters to search for exactly the camp that they want. Some examples include location, grade, topic and start and end date. Once they input the filters, a list of camps appears on the right-hand side. When ready to purchase, the guest will be prompted to sign in or create a new account. If the guests are members of your organization, the system will recognize the status and suggest member prices, items or list benefits available based on membership. At this point, camp participants can be entered, and the camper registration wizard collects the important information that your venue needs. After completing all of the necessary information, the parent can now select the participants for each camp.
Another major benefit of accesso Passport Camps is the time saved and accuracy preserved with regard to tracking and completing medical or liability waivers. One of the most important pieces of information for a camp to have is a completed and signed waiver for every camper in attendance. Typically, these are handled with a paper waiver that the camp staff has to correctly file and keep track of. With the accesso Passport Camps online booking process, all waivers are submitted and stored online. No parent wants to read through and sign a multipage packet of forms for each camper during the first day of camp-- they want to focus on getting their camper settled in and comfortable with staying at the camp. The new online booking feature saves consumers from having to go through this time-consuming process. Instead, parents can fill out medical waivers, photography waivers, and more with the simple click of a button. This also gives consumers access to the forms and waivers whenever they need to look back over policies. Patrons can also fill out one set of non-medical waivers and forms for multiple campers, saving time from having to read over and sign the same form for each camper.
Our accesso Passport Camps module can accommodate any number of payment scenarios, including authorizing guests to pay a deposit on the day of booking, and the remainder in full at a later date, or requiring guests to pay in full online. The payment would be based on all the campers under one parent profile, instead of having to set-up separate payments for each camper.
accesso Passport Camps online booking process is completely customizable. Venues can have patrons fill out as much information as they feel necessary. More importantly, patrons can fill out this information such as payment method, camper information, and various waivers all on their own time during the registration process. This keeps lines during camp check in to a minimum since parents are doing everything digitally. This significantly streamlines the process of dropping campers off on the first day.
Providing a one-stop shop for your guests online allows them to plan their visit in advance so they can truly focus on enjoying the venue while onsite. Whether it's registering for camps, souvenir packages, or additional meals, if guests are not presented with the opportunity to purchase items online beforehand, a venue may miss out on those purchases. With our accesso Passport solution, venues can easily up-sell virtually anything. Whether you're a theme park, a cultural institution or a ski resort, our accesso Passport eCommerce solution provides all of the features you need to manage your guests in the most profitable way.
Watch our learning series video to learn more. If you have questions or would like to learn more about our accesso Passport eCommerce solution or our accesso Siriusware POS solution, contact us here or email [email protected].