accesso Learning Series: Increase Revenue with accesso Passport eCommerce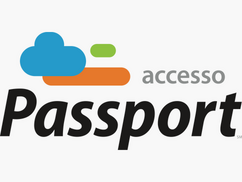 In a competitive marketplace, the need to increase revenue is always top of mind, but it can be challenging to figure out how best to accomplish this. Luckily, there are simple tools you can utilize on your online ticketing site that are remarkably effective at increasing revenue. Whether you manage a theme park, a ski resort or a museum, our accesso Passport eCommerce platform is here to help your organization maximize your online sales and engage with your customers in the most profitable way. Watch as accesso Sales Director Justin Moore dives into the benefits of this intuitive and engaging eCommerce platform and read on to discover three ideas for driving revenue on your online ticketing site.

At accesso, we are dedicated to helping our clients exceed guest expectations through innovative technology solutions. As we dive further into the age of technology, it is important to make sure your online ticketing system is keeping up with the ever-evolving expectations of guests. Our accesso Passport eCommerce platform allows guests to plan all aspects of their visit in advance. The platform allows you to sell virtually everything you have to offer, whether it's a single ticket, season pass or membership, meal deal or even a gift card. Most importantly, the guest experience and functionality are the same across all devices, from mobile phones to tablets and desktop computers.

While the interface of our accesso Passport eCommerce platform is proven to help drive sales, the real power to increase revenue comes from strategically-placed offers that will educate the guest on what may be the perfect item for them. According to the authors of Marketing Metrics, "the probability of selling to a new prospect is 5-20%. The probability of selling to an existing customer is 60-70%." By presenting your existing customers with educational offers, you have a better opportunity to increase revenue almost effortlessly. You can also track which promotions are doing well and which ones might need an additional marketing push.

Three Ideas for Increasing Revenue on Your Online Ticketing Site
Quick Sells: An example of a quick-sell would be a product that complements a certain product, say a parking ticket if a guest is interested in a daily admission ticket.
Cross-Sells: Our cross-selling ability also gives you a chance to seamlessly push other items of interest to the guest right before the checkout process. These could be dining deals, photo passes, merchandise credits or even a donation if you are a non-profit organization.
Up-Sells: Up-selling functionality is great for both parties! The classic use case is up-selling from a single ticket to a membership or season pass. accesso Passport's up-sell feature gives just enough information without being overwhelming to entice your guest into purchasing a ticket that they may not have known existed. Ultimately, the guest is happy because they found a ticket that suits their needs and you as an operator hit your goal to increase revenue.
Providing your guests with a one-stop shop online allows them to plan their visit in advance so they can truly focus on enjoying the venue while onsite. Whether it's upgrading to a season pass, purchasing souvenir packages, or additional meals, if guests are not presented with the opportunity to purchase items online beforehand, a venue may miss out on that revenue. With our accesso Passport solution, venues can easily up-sell virtually anything. Whether you're a water park, a cultural institution or a ski resort, our accesso Passport eCommerce solution provides all of the features you need to manage your guests in the most profitable way.
Watch our learning series video to learn more. If you have questions or would like to learn more about our accesso Passport eCommerce solution, contact us here or email [email protected].