accesso Learning Series: Increase Payment Security with accesso and CyberSource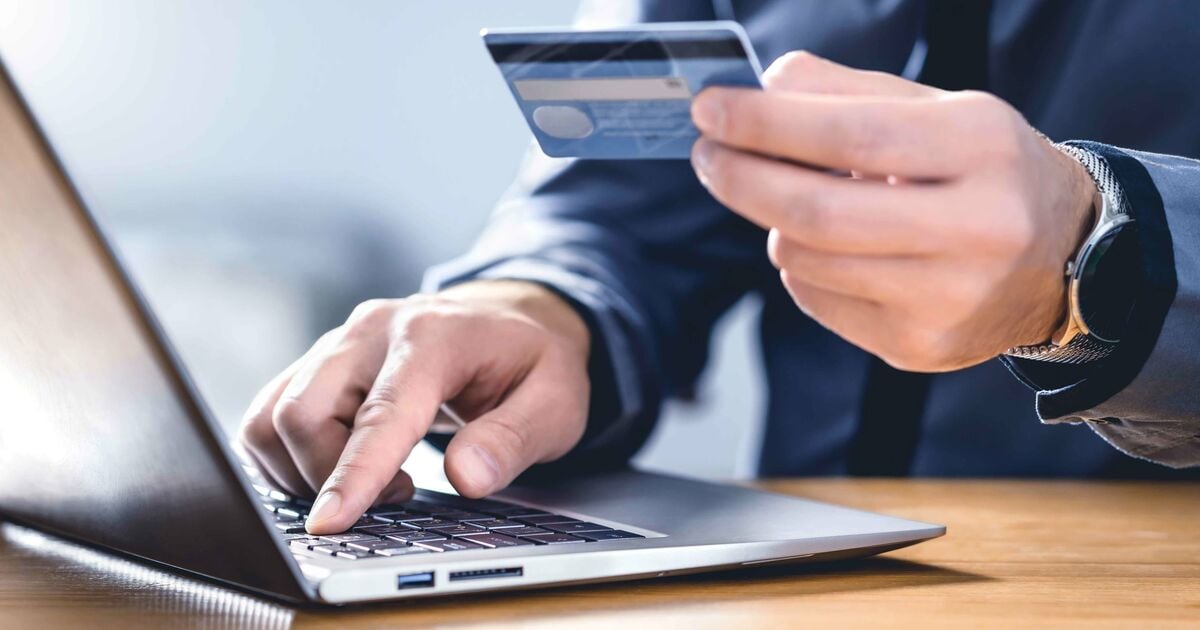 Protecting customer data is critical to the success of any eCommerce operation, and with data breaches on the rise, it's important to take this seriously. At accesso, we are committed to developing innovative solutions that keep your customers' data secure. With that in mind, we have partnered with CyberSource to provide a seamless and secure payment experience across different channels, enhancing agility and mitigating risk for our valued client base. Watch as accesso's Director of Compliance & Payments Michael Wiggins introduces the benefits of this platform in our latest deminar.
What is CyberSource?
CyberSource is a global, modular payment management platform built on secure Visa infrastructure with the benefits and insights of a vast $427 billion global processing network. This solution helps over 459,000 businesses operate with agility and reach their digital commerce goals by enhancing customer experience, growing revenues and mitigating risk. CyberSource is headquartered in Foster City, California, with offices throughout the world.
With our CyberSource partnership, we can innovate and grow payment security with confidence. One connection to the cloud-based platform enables merchants to safely accept payments across multiple sales channels worldwide. With this integrated payment, fraud, and security management service, you can speed time-to-market, streamline operations and provide a centralized view of transaction activity for your online ticketing sales - and so much more.
Accept payments across mobile, web, point-of-sale, and call center channels
Facilitate cross-channel purchases and back-end integrations
Enable a common view of customer activity across channels
Connect to 130+ processors across the globe
Change processor connections with minimal impact
Accept a wide range of universal and regional cards in 190+ countries
Experience high-speed processing speed and a powerful payment network
Add more card types easily
Accept popular online digital payments (aka eWallets)
Reduce checkout friction
Increase payment options
Accept mobile digital payments like Apple Pay®, Google Pay, and Samsung Pay®
Increase speed to pay for your repeat customers
What are the Benefits of CyberSource?
Cybersource brings a whole host of benefits to our clients including:
Global Payment Security: Through the secure acceptance of payment data across all channels and PCI DSS SAQ-A Compliant processing and data storage.
Reliable Visa Infrastructure: CyberSource is part of Visa's highly secure and reliable network operations, resulting in higher levels of capacity and performance (99,999%).
Expanded Payment Solutions: You can now enjoy support for 130+ acquirers and processors in 190+ countries, as well as the ability to support customers' local payment methods.
Streamlined Global Payment Management: Save time with consolidated and standardized reporting. Integrate with financial, logistic, customer service, and other back-office applications
Knowledge to Maximize Insight and Efficiency: Further understand your customers with access to Visa's Analytics Platform, and provide Express Checkout functionality with select Digital Wallets.
Decrease in Payment Processing Cost: Utilizing Rule Based Payer Authentication, you can shift chargeback liability and increase authorization rates. Plus, lower interchange rates by passing more information with each authorization.


CyberSource Features
CyberSource Token Management Service
In addition to protecting stored payment data, CyberSource Token Management Service helps you deliver improved customer experiences such as frictionless checkout, omni-channel initiatives, and loyalty programs. This solution is also designed to reduce complexity for merchants and help businesses address the increased requirements of tokenization in the digital economy with agility. CyberSource Token Management Service is designed to address these issues in addition to the primary function of securing stored payment data. It supports omni-channel execution, allows you to track customer purchases across channels, standardizes the token management process (making it easier for IT departments to manage tokens) and drives new and enhanced payment experiences, all backed by Visa security. Cybersource has created over 2.5 Billion tokens at the time of this video recording.
Payer Authentication
CyberSource Rules-Based Payer Authentication provides you control over the user experience, along with all of benefits of traditional 3-D Secure, including fraud liability shift and reduced interchange. You can decide when to request payer authentication protection – helping ensure a seamless checkout experience for your best customers. Payer Authentication helps increase sales through fewer checkout abandonments and false declines, and it also helps improve margins through lower interchange rates and chargeback protection. The customer experience is also improved with a frictionless, protected transaction flow and authentication embedded in checkout.
Digital Payments Suite
Consumers are increasingly using their smartphones when they buy items. Whether they are in a physical retail store, using a mobile browser, or making a mobile in-app purchase, they have progressed beyond browsing to making payments and conducting a variety of other monetary transactions on mobile devices. The CyberSource Digital Payments Suite can help your business meet rising customer expectations for a fast, convenient, and secure mobile payment experience.
With CyberSource, you can accelerate deployment, reduce complexity, and control costs while supporting multiple popular digital payment types. CyberSource acts as a common platform to enable merchants to simplify their acceptance of multiple digital payment services via one interface. This helps you:
Reduce the number of clicks for checkout to improve conversion rates
Capture incremental sales by offering more payment options
Make reconciliation faster and easier with consolidated reporting and
transaction search
Flex Microform
With CyberSource, we are transitioning from accepting sensitive cardholder information to utilizing the CyberSource Flex Microform to capture this data. This provides our clients and their customers a more secure eCommerce checkout experience, and it minimize risk. Some of the other benefits include:
Support for all major credit card payer authentication solutions and multiple payment methods
Ability to accommodate a full range of customer devices and browsers.
Transparent web integration that is seamless to your customers
Removes the handling and storage of sensitive cardholder data
Provides the most secure method for tokenizing card data
And reduces Payment Card Industry Data Security Standard (PCI DSS).
Watch our deminar to learn more. If you have questions about the migration to CyberSource, please contact your accesso Client Services Manager. To learn more about our accesso solutions, contact us here or email [email protected].