accesso Learning Series: Enhancing the Guest Experience with Timed Ticketing for Zoos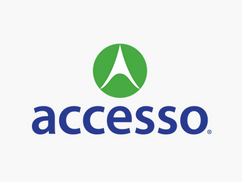 Guests expect a seamless purchasing process that lets them easily prepare for their visit. Our accesso Passport® online ticketing system for zoos is full of features that can help you increase revenue while welcoming guests safely. In our latest deminar, George Hambleton, Vice President of Sales, walks us through how our accesso Passport solution supports Timed Ticketing for zoos. Watch the video or read on to discover how you can use Timed Ticketing at your zoo.
What is Timed Ticketing?
Timed Ticketing allows you to sell tickets for different time-slots throughout the day. Timed Ticketing has many applications and can be used for daily tickets as well as animal encounters.
With our accesso Passport eCommerce ticketing system's Timed Ticketing Features, you can:
Quickly allow guests to look at different time slots in real time
Easily create or manage capacities
Set thresholds based on duration and time intervals
Use Dynamic pricing (based on peak and non-peak times)
Share the same capacity with General Admission and Member reservations
Distribute capacities by location
Benefits of Timed Ticketing with the accesso Passport Ticketing System
Our accesso Passport ticketing system allows you to increase your revenue online through a beautiful, engaging and comprehensive purchasing experience.
Sell anything online: With accesso Passport, your venue can offer visitors access to a wide variety of products in your online store—from memberships to parking, admission tickets to camp sessions – even meal deals and souvenirs.
Gain pre-arrival commitment: Your guests can commit to a timeslot, giving your operations team improved insights into traffic trends for each day
Drive additional revenue: Up-sell and cross-sell packages and additional items that enhance the guest experience, like stepping guests up from a standard ticket to a VIP pass, or adding parking and a meal deal to make their visit friction-free.
Give guests payment flexibility: Our secure ticketing system accepts a number of online payment options, allowing guests to choose whichever option works best for them.
Send digital tickets: Provide guests with the convenience of a digital ticket that can be directly scanned from their phone.
Watch our deminar video to hear more about Timed Ticketing for Zoos! With our accesso Passport online ticketing system, it's never been easier to set up a seamless ticketing software for your zoo. If you have questions or would like to learn more about our accesso Passport solution, contact us here or email [email protected] -- we'd love to help you navigate your way to a successful reopening.
Looking for more resources dedicated to zoos? See more below: