accesso Learning Series: A Day in the Life of a Skier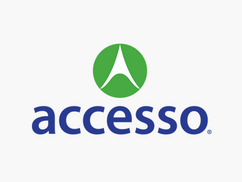 One of the biggest challenges facing the ski industry today is attracting and retaining new skiers. In order to keep skiers returning and to ensure healthy season pass sales, it's critical to focus on delivering an outstanding guest experience every step of the way. This involves not only looking for opportunities to be innovative but also, opportunities to minimize friction your guests may experience throughout their visit. Watch and learn tips for giving your skiers the best experience possible as accesso Senior Sales Director George Hambleton walks us through two very different guest journeys at a ski resort.
The Average First Visit
Let's start by looking at how guests are planning their trip to your ski area. For this example, we have a family of four who are excited to try skiing for the first time.
First, they visit an average online ticketing site and buy daily tickets.​
When they arrive on the mountain, it is very busy! There's only 1 ticketing line open for entry. ​
They make their way to the line for rentals and wait forever to get their gear.​
Because getting to the lift took a while, they skip their lessons so they can maximize their time on the mountain. They feel rushed and slightly frustrated about how much waiting they experienced. ​
Lunch time rolls around and they herd into line with everyone else waiting over 45 min just to order. ​
They are only able to take two more runs before they have to head out for the day. ​

In this scenario, we missed the opportunity to make sure their experience was enjoyable, one they want to repeat again and again. Let's see what can be done to turn around these missed opportunities! You may be surprised to find that it all begins with your online ticketing site.

The 3 Components of the Guest Experience
The guest experience doesn't just start when your guest arrives. It is actually broken into three different areas: pre-arrival, arrival, and time spent on the mountain. Each stage offers your operation multiple opportunities to heighten the guest experience, turning single day visitors into repeat guests. Today we'll be looking at increasing pre-arrival commitment, how leaning into your technology can help reduce long lines, and how personalized communication can enhance the guest experience. ​

Increase Pre-Arrival Commitment
Your online ticketing site is the first touchpoint in helping skiers get the most out of their visit. Make sure your eCommerce creates a one-stop-shop for guests looking to take advantage of their time on the slopes. Keep in mind that every sale completed online also equates to one less guest standing in line outside your ticket office, reducing the strain on operations and freeing up time to help your staff go the extra mile for your guests.
Create a One-Stop-Shop
Pre-Arrival commitment is not just about selling more lift tickets and passes. It's about giving your guests an opportunity to plan their entire day on the slopes in advance. The first part of this is making your eCommerce allows you to sell anything: daily admission tickets, season passes, ski lessons, rentals and even F&B.
Highlight Special Experiences that Add Value
Adding options for up-sells, cross-sells, and quick-sells can positively impact your guest experience. Highlight special events happening or provide guests with the opportunity to book one-of-a-kind experiences.

Get Guests Out of Lines and On the Mountain Faster
Your guests want to maximize their time enjoying everything your venue has to offer. Let's look at a few common areas of congestion that can seriously impact a skier's day. Using the right tools in your online ticketing system and point of sale ticketing system can play a major role in eliminating wait times and elevating the guest experience.
Signing Waivers: Eliminate tedious paperwork by letting your guests sign waivers ahead of time when they are purchasing lift tickets. (Check out our integration with 1Risk to see how this work).
Renting Gear: Using features like self-entry kiosks and intuitive mobile scanners can help expedite rental agreements and checkout. Look for an end-to-end solution that can be customized to your unique store layout, so you don't have to live in different systems that result in manual work.
Ordering Food: Food & Beverage (F&B) Self-Service kiosks are here! Empower your guests to place their own orders, reduce the need for a staffed salespoint and let your staff shift their focus to the guest experience. Instead of being bogged down by order entry, your staff can greet guests, help answer questions, check on the status of orders and even keep the restaurant neat and clean. Learn more ways to reduce long lines throughout your F&B locations here.
Enhance the Guest Experience
Your guests crave personalized, immersive experiences and you can use the data within your technology systems to engage with them in a real and meaningful way. Guide your guests to a better day with communications that provide utility and convenience.
Mobile Apps: Mobile apps can provide a centralized area for the information that guests need (such as resort maps, events and activities, points of interest, F&B information and ski lessons). Give guests the convenience of mobile pre-ordering with access to menu items, express pick-up and the ability to view their order history.
Understanding Your Guests: The second layer around elevating the guest experience onsite is really understanding who your guest is and how they are spending their time, and providing them tools for a frictionless experience onsite. This can be done today by developing a central guest identity and enabling a stored wallet for all their entitlements, passes and payment methods.
What a Better Experience Looks Like
Remember that family of four that we introduced earlier? Let's analyze their spending power and how a better experience can affect it. ​
​So let's recap, Family #1: Their journey started with a poor eCommerce experience, followed by long lines at the ticket window, rental shop, and restaurant. They ended up frustrated and left our resort right after lunch. We missed a golden opportunity to make sure their experience was one they want to repeat again and again, so their total spend tops out at $670. ​
​Compare that to Family #2 who arrives at a similar mountain that has addressed the concerns we've discussed. This family has a great eCommerce experience – they buy lift tickets and pre-pay for rentals ($240) and lessons ($300). Upon arrival, their tickets are scanned in the mobile app so they can skip the line. They go directly to pick up rentals and then head off for their lessons. Their instructor is James and the mobile app tells them exactly where to meet him on the resort map – it even sends a notification reminding them their lesson is about to start. They pre-order their lunch through the mobile app ($100), arrive at the restaurant and don't have to wait in line, spend the afternoon skiing and pre-order food again for dinner ($140) before they leave. As they're exiting the resort, they get a notification offering them a discounted bounce back pass ($240) which they're excited to buy since they had such a great day. Their total spend ends up being significantly higher than the first family, and we've already recruited them to return and have another amazing experience.
At accesso, we believe technology should be the solution, not the problem. If you're ready to transform the guest experience, drive revenue and streamline operations at your ski area, let's chat!
​Looking for more resources dedicated to the ski industry? Check out 7 Tips for Selling More Ski Season Passes or our NSAA 2019 Takeaways post, or catch up with us at an upcoming event!