accesso Blog Series: Reasons to Embrace Continuous Learning at Your Venue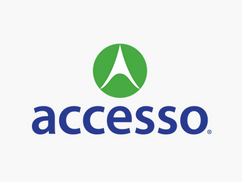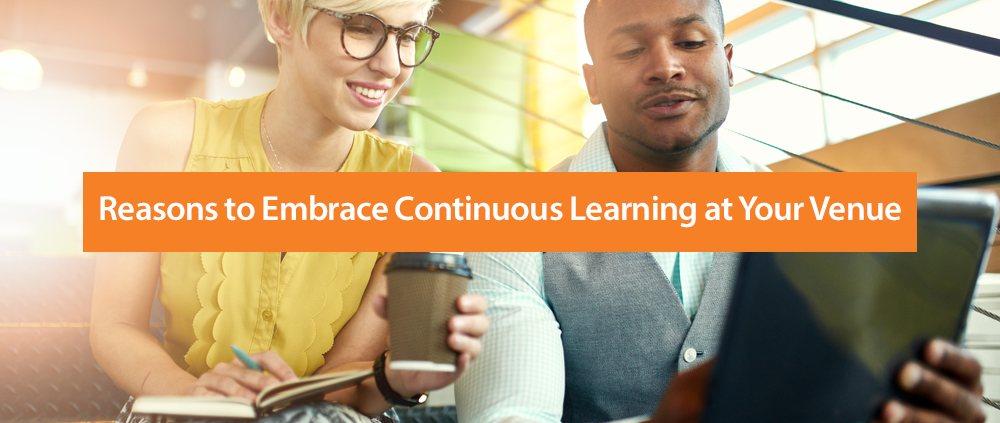 In the fast-paced entertainment and leisure industries, change is the ultimate constant. In order to stay on top of these changes and remain competitive in the marketplace, business leaders are embracing continuous learning programs as a way to nurture their most valuable assets – their people. Read on to discover what is driving the need for continuous learning and to explore options that make sense for your organization, whether you are a theme park, museum or ski area!
What is Continuous Learning and Why is it Important?
Continuous learning is the practice of routinely enhancing skills and developing knowledge. On a personal level, this could take the form of browsing industry blogs every week, watching webinars, or even enrolling in a formal University program. In the workplace, continuous learning is vital to foster sustainability. Continuous learning programs can be used strategically across an organization to address workplace changes, boost employee engagement and increase necessary skill sets. By encouraging employees to develop stronger and more diverse skill sets, and by fulfilling their personal needs for learning and growth, you can help your workforce to create new opportunities, to thrive and to be prepared for change.
With the rapid rate of technological innovation happening today, especially within the world of eCommerce, current skill sets can quickly become outdated. Venue operators have a variety of tools available to reach, engage and sell to their target customers, and consumer expectations are constantly evolving. We know the importance (and magnitude) of this firsthand: in 2017, we invested over $20 million in Research & Development. As such, a box office employee trained on our accesso ShoWare solution in 2014 may be in for a surprise if they've kept their head down and only focused on existing functionality for the past four years!
Additionally, developing a culture that values continuous learning helps increase employee engagement, which in turn helps companies retain their most talented employees. It is much more costly to hire someone with one new skill than it is to invest in your current employees. A 2017 study estimates it costs employers 33% of a worker's salary to replace them. Furthermore, today's employees want to learn. According to a study by Pew Research, 73% of adults consider themselves "lifelong learners," and 54% of working Americans (and 61% of working Americans under the age of 30) think it is "essential" to develop new skills for work.
The major motivator behind this new rise in learning & development? Millennials. Millennials don't just require but demand an engaging workplace with ample opportunities for growth, tied to a fun and digital environment. A study by Glassdoor and Bersin by Deloitte found that millennials rate career development and learning as two times more important than compensation, benefits, and the work environment (Udemy.com).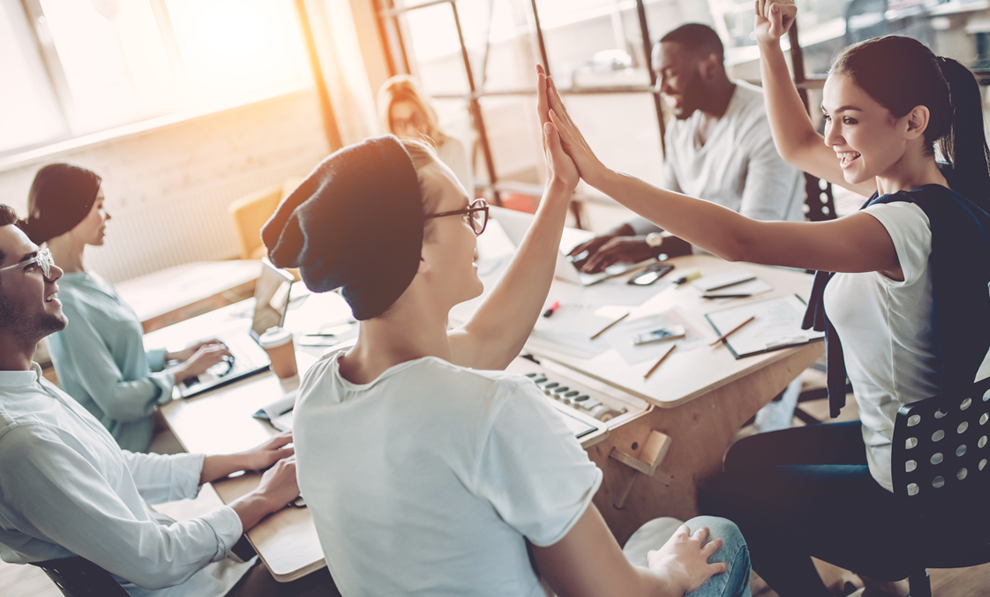 What are Some Options for Continued Learning?
There are a wide variety of tools available to aid your employees in developing on a personal or professional level:
Learning Materials: Make learning materials accessible to your employees. Subscribe to blogs or newsletters and share them with teams. Invest in magazine or book subscription services and keep a catalog accessible in office. Create a monthly newsletter with relevant resources to share.
Development Activities: If budget permits, consider hosting various workshops or lectures on topics relevant to your workforce. Assign interested employees to attend trade shows that will not only benefit their personal development but organizational goals as well.
Learning Management Systems (LMS): Online learning management systems are the best way to efficiently deploy learning tools to your employees. These enable you to track progress, assign specific courses and create alerts to assist your staff in utilizing various courses or trainings that are relevant to their personal and professional growth plans. Some online LMS resources available today include Udemy, Skillshare, WizIQ & Adobe Captivate Prime.
Is a Learning Management System Right for Your Organization?
Our organization chose to utilize the online learning management services of Udemy.com because they offered the most applicable resources for our team members and our overall goals. The Udemy for Business collection offers a global marketplace for learning and teaching online, where students master new skills by learning from an extensive library of over 3,000 courses taught by expert instructors. So far, the reception to our learning management system has been very positive: Our community of learners at accesso has invested nearly 2,700 hours in learning on the Udemy platform since we launched the program in January of 2018! Our Vice President of Human Resources, Maura Schiefelbein, praises the platform as a "way to provide easily accessible development opportunities to our employees." With such a vast array of courses available, we are able to maximize the effectiveness of the Udemy platform for our team's professional and personal development.
It's not just large technology companies who can benefit from learning management systems. These programs have a wide diversity of content that can be applicable to many leisure and entertainment industries, whether you're a theme park, ski area, sports arena, or even a non-profit performing arts center! Courses are available for all levels of employees, from part-time staff to all the way to the executive suite. Some offer technical training whereas others can help with communication and managerial skills. Are you a theme park or ski area with a large number of seasonal employees? Learning management systems offer an efficient way to train your staff on Customer Service, with courses like "How to Listen to Today's Customers" and "How to Quickly Diffuse Another Person's Anger."
At accesso, some of our most popular courses are in development (including "Mastering Agile Scrum Project Management" and "Spring Framework 5: Beginner to Guru") and management (such as "The Manager's Guide to Effective One on One Meetings" and "Manager's Guide to Performance Reviews").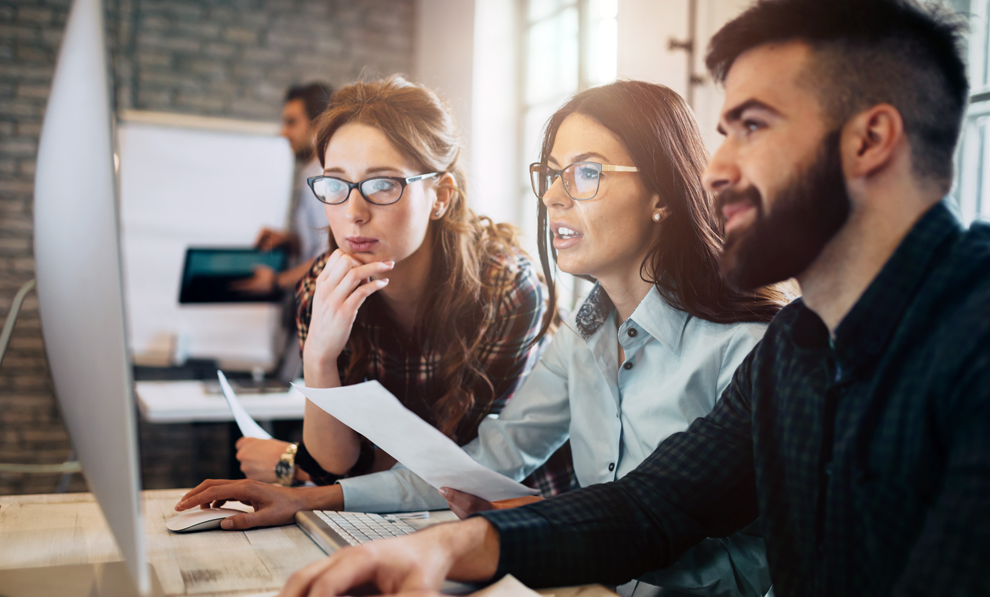 Tips for Launching a Continued Learning Program
Whether you're embracing a full-scale learning management system or not, below are some tips on how to make sure your learning program is primed for success.
1. Get Leaders on Board.
Having enthusiastic leaders is vital to the success of any program. Otherwise, team members might be reluctant to participate, for fear that the time spent learning could jeopardize their attention to more pressing work projects. One suggestion to help overcome these fears is to schedule a recurring meeting time on your team's calendar. "I really believe in the value of ongoing learning, and I try to enforce that message to my team," shared Vice President of Marketing, Tara Morandi, "But it wasn't until we actually scheduled the time that it was made a priority." Take the time to explain the benefits of the program to your leaders so that they can see the possibilities it can bring to their department and your organization's overall goals.
2. Keep Resources Accessible.
Make sure your employees have easy, convenient and user-friendly access to your learning materials. For us at accesso, it's been imperative that our learning management system is mobile-friendly. That way, employees can learn on the go, whether they are traveling or just prefer to learn in a different environment.
"I love to take my laptop to a coffee shop or bar and study while I'm relaxing," said Senior UI Engineer, Kyle McKnight. Having the option for on-the-go learning has afforded McKnight the opportunity to "figure out what new technologies I like and what is currently popular out there. It feels good to start learning early and get ahead of the game, and it's going to help me be a source of knowledge for my colleagues when we move forward with these new technologies."
3. Encourage Your Team to Explore.
While it might be appropriate to design a curriculum for a team that you manage, don't forget to leave room for exploration. Sometimes, an employee may begin a course and find that it's not exactly what they were hoping to get out of it, or perhaps a new and innovative course will be published. Empower your teams to explore the vast array of opportunities and open their minds to new ideas that will help them stay ahead of the curve. "Languages and technologies change so fast," said McKnight, "In just a few years if you haven't kept up, the landscape can look completely different and it can be daunting."
Taking advantage of career growth opportunities is just one of the many reasons organizations and industry leaders should utilize an online learning management system. Keeping up with constant change and technological advancements is critical to continued success among individuals and teams alike. By encouraging employees to develop their skills along with providing accessible learning resources for their personal growth needs, organizations can establish successful learning cultures that are prepared for change over the years to come.
To learn more about life at accesso, click here.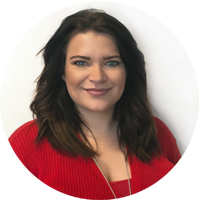 Heather Thomas – HR Generalist
Heather Thomas joined accesso in January 2018 as a member on the Human Resources team. Her role consists of onboarding, employee relations and supporting the accesso LoQueue division. Heather is a graduate of the University of Central Florida, and when she is not creating strategic HR processes & partnerships, she spends her time volunteering with the Greater Orlando Organization Development Network on the Communications committee developing the monthly newsletter & website support.