accesso Blog Series: How to Justify Your Trip to accesso Client Seminar 2018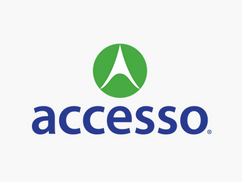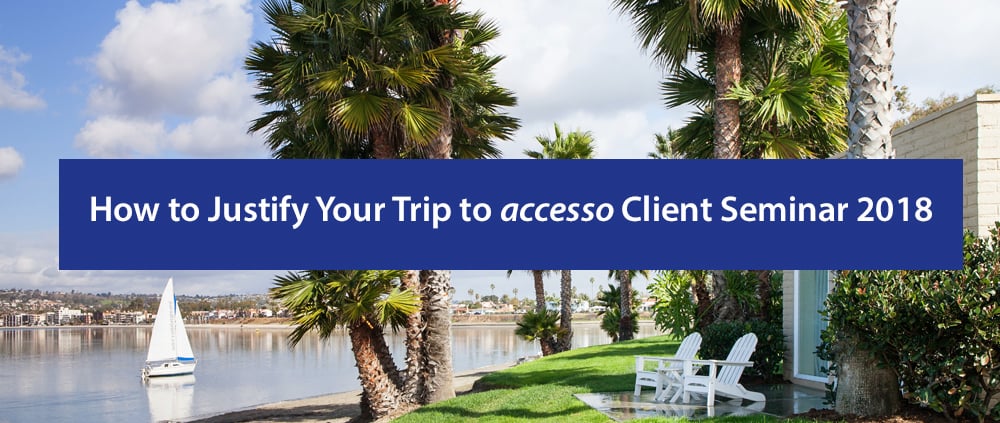 Working in the leisure and entertainment industries can be exciting and exhilarating. Whether you manage ski resort ticketing or a performing arts center box office, you are part of the privileged few who often enjoy behind-the-scenes access to everything your venue has to offer. At the same time, it takes quite a lot of passion and dedication (and sometimes, a few extra cups of coffee) to balance all of the unique aspects that come with managing venues. Do you need a fresh dose of inspiration, insight and some R&R, too? What if you could get all of that in a tropical setting and transform your career during the same week? Well, you can! Pack your laptop, sunscreen and flip flops, and get ready to join us in sunny San Diego, CA from September 16th-21st for accesso Client Seminar 2018!
Come immerse yourself in the beautiful gardens of Paradise Point and enjoy over 80 engaging sessions, roundtables and vendor presentations that will help you build the skills to maximize your accesso solution. There will be endless networking opportunities with like-minded peers at open forums, cocktail parties, and much more. Take advantage of opportunities to meet one-on-one with accesso experts and get answers to questions that will solve your business challenges. We make learning about accesso's latest product tools and enhancements fun! Find out more about what other accesso solutions can do for you and bring both inspiration and expertise back to your team.
Now that you are ready to join the ranks of past attendees who have improved their solutions by attending accesso Client Seminar, let us help get your manager on board. Here are a few tips to assist in gaining approval so that you can return to work with best practices and insights that your whole team will appreciate and benefit from:
Make your case to attend

Start familiarizing yourself with the schedule. Determine what sessions contribute to your goals and objectives. With 5 days of sessions, each covering a wide variety of topics for all industries, you can personalize your experience based on the content that is right for you and your venue. Make sure to use the events filter to view the schedule by day of the week and skill level to create your customized schedule.

Don't procrastinate asking for approval. Being prepared and getting your request in early will save you time and the company money. Take advantage of special early pricing now! Tuition rates are discounted based on how many days you attend (3-5) and by the number of attendees your company registers.

State your case with this letter of request today. Customize it based on the goals, objectives and interests you have determined.
Lastly, don't forget to book your hotel room at Paradise Point early to ensure you receive our group rate. Click here to make your reservation.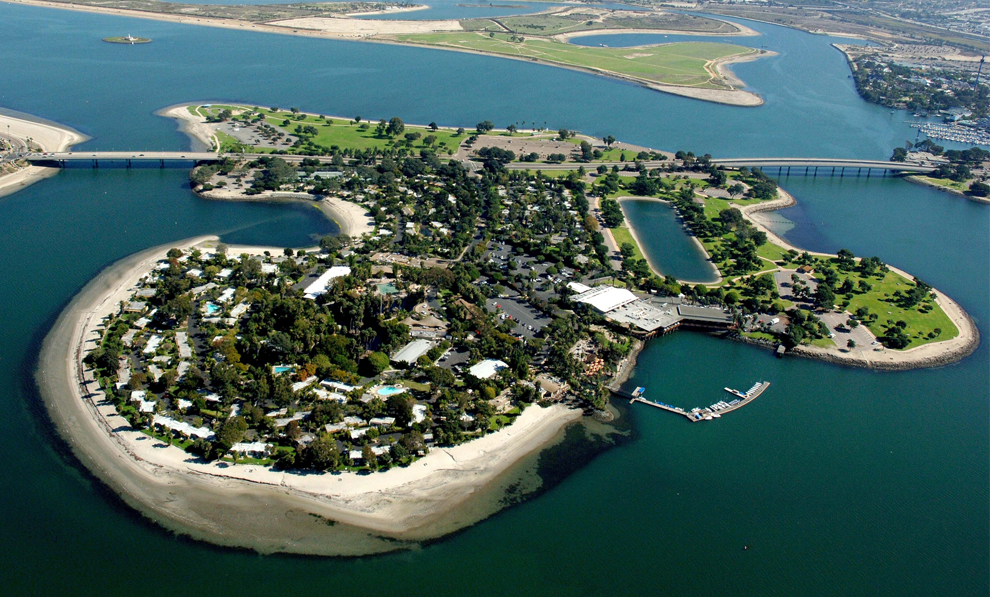 Make the most of accesso Client Seminar 2018
Join the Client Seminar community ahead of time so that you can connect with peers and accesso experts to schedule meet-ups during the week. Make sure to follow new peers you meet while attending so you can continue to grow your network.

Don't miss out on Time With An Expert (TWAE), one of the most well-received and popular events at accesso Client Seminar. Come prepared with your most pressing business challenges and work one-on-one with a solution expert to solve it.
While attending sessions make sure to engage with your instructor, ask questions and take notes including key takeaways to review later.
Make sure to share your session insights with your coworkers and manager. They will appreciate seeing what you are learning in real time and what to expect when you get back to the office. Last but not least, have fun and enjoy Paradise Point!
Present your accesso Client Seminar 2018 Summary
When available, download slides from the community so that you can review them alongside with your notes from each session.
Prepare a report recapping your goals for attending and how your experience can help you and your team reach those goals moving forward. Be sure to list the sessions you attended, contacts you made and follow-up meetings you have scheduled. Include your recommended actions for solving problems, including new technology to consider, case studies to reference and proposed timelines for each project.
Present your report making sure to include all relevant departmental staff in your meeting.
Start making your case to attend accesso Client Seminar 2019!
Your five amazing days of learning and fun in paradise starts here: register now! If you have any questions about our accesso Client Seminar, email [email protected] or call (575) 751-0633. We can't wait to see you in beautiful San Diego!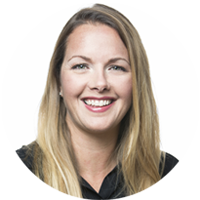 Audrey Child, Sales Administrator
Audrey Child joined the accesso team in 2014 as the Sales Administrator after 17 years in the Tahoe ski industry. She and her husband are raising their three boys and a small herd of animals on the beautiful central coast of California in Arroyo Grande. When she isn't working or lounging on the beach, she loves spending time outdoors running, gardening, camping, and exploring new places.