5 Pieces of Ski Tech to Invest in This Season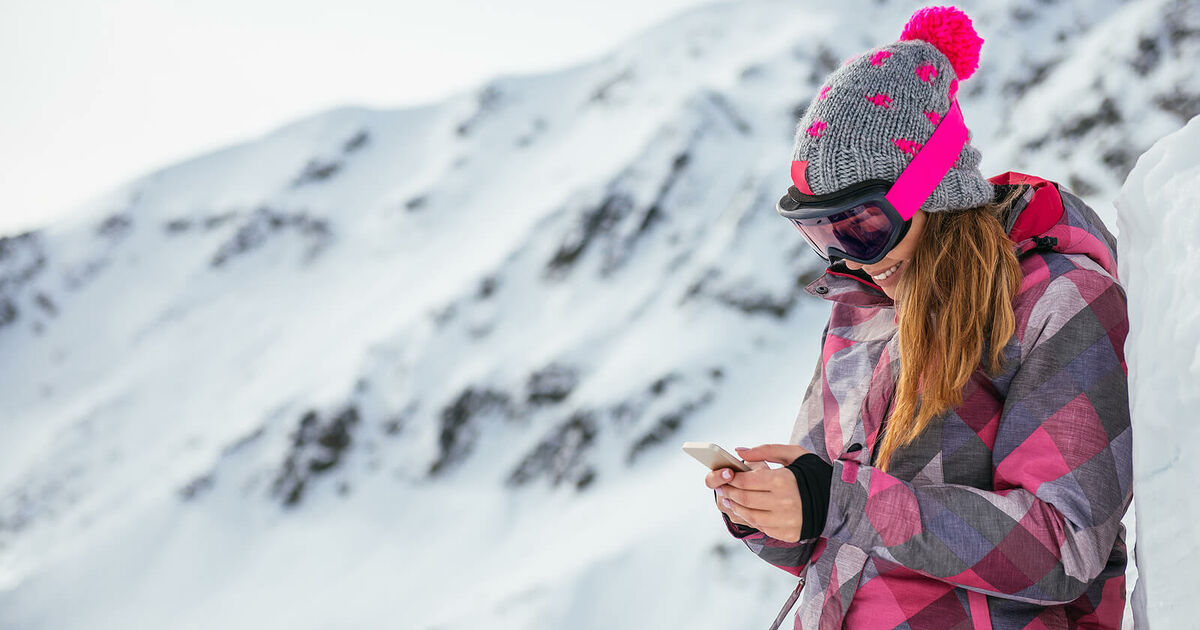 Ski season is just around the corner, and it's exciting to see so many ski areas announcing their plans for re-opening. Is your technology ready to support a great guest experience? Protect your guests and staff with these 5 pieces of technology that can help you solve the social distancing challenges of today while building the foundation for a better guest experience tomorrow.
1. Virtual Queuing
With its origins in the theme park industry, virtual queuing offers guests the ability to reserve a place in line without physically standing in it. This provides for a better, safer guest experience, and it can help unlock new revenue for you. With less time spent waiting in line, guests have more time to enjoy your resort's retail and F&B locations, resulting in higher revenue, increased guest satisfaction and more repeat visits. It's a win-win! Attractions have traditionally counted on virtual queuing as its own revenue-generator, charging a premium to use the service, but in the era of COVID, many are leaning on this technology to help them support safe social distancing at no charge to their guests.
How it Can Help Your Ski Area
Think very carefully about how you will manage the flow of traffic throughout your resort. Where are your main bottlenecks throughout the day, and where do lines occur? In talking with our ski partners, we've found the main areas of congestion are rentals (unsurprisingly), restaurants (more on this below!) and lifts. Do you have the space to accommodate these long lines, with skiers spaced 6-feet apart?
Why It's Worth the Investment
Certainly, the health and well-being of staff and guests is of the utmost importance, but public health (and PR) concerns aside, virtual queuing can help with much more than just the current need for social distancing. Implementing virtual queues can also dramatically improve your guest experience, ultimately giving your guests more time to spend on the slopes and in other areas of your resort. Plus, with technology that lets guests virtually queue via their smartphone, like our Qsmart solution, you can avoid extra hardware costs.
One of the great things about serving diverse markets in the attractions and entertainment industries is that we can help our clients learn from one another. Many theme parks have been open for several months, and ski areas can take advantage of the opportunity to see what's worked for them. You may consider, for example, a hybrid virtual queuing model that offers all guests the safety and convenience of virtual queuing at no charge, and access to premium add-ons for a slight surcharge.
Still not convinced? Watch our video with Integrated Insight to see three different traffic simulations at a ski resort.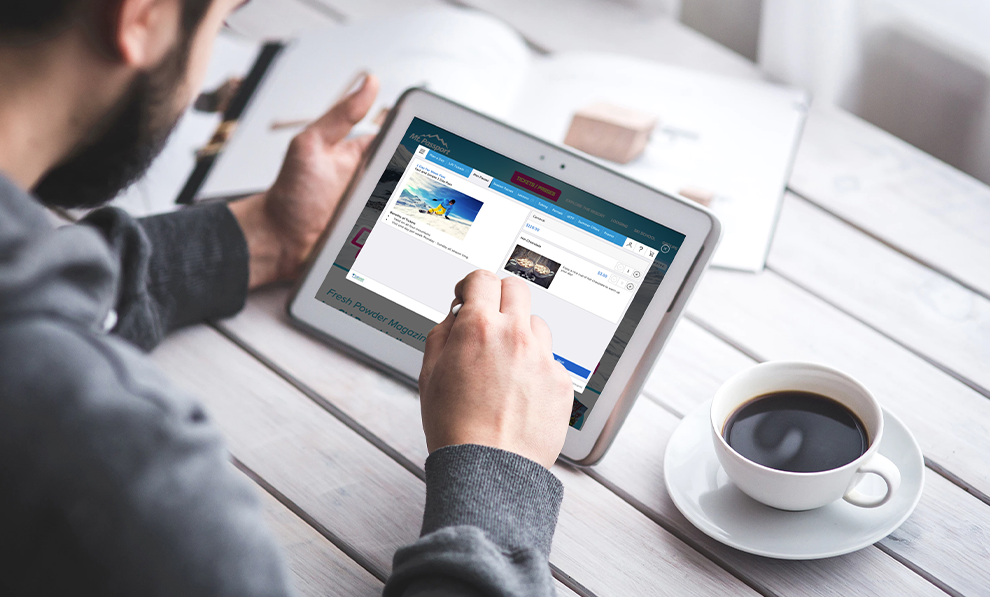 2. Robust eCommerce Solution
With COVID, your guests will want to plan ahead for their visit. But without a reliable eCommerce system to guide their journey, it's difficult for them to do so. Imagine this: you get the whole family suited up, get on the road, only to discover that hundreds of other people had the same idea. You're forced to wait in line or worse, turned away.
In the past few months, we've learned that a robust eCommerce system is an essential part of an attraction's toolkit for operating successfully in a COVID environment. Shifting sales online can help drastically reduce in-person transactions and long lines. The right eCommerce platform can help you provide a beautiful and sophisticated sales process to meet guest expectations, which have grown throughout the pandemic, as more people are shopping online than ever before.
How It Can Help Your Ski Area
An eCommerce platform with Timed Ticketing can help manage the flow of traffic at your resort. This lets guests choose the time they want to arrive and gives them the assurance they will not have to wait. Using Dynamic Pricing, you can offer lower-priced tickets for times of less demand to encourage guests to visit during off-peak times.
Why It's Worth Investing In
The right eCommerce platform can help you unlock revenue, reduce onsite expenses and remove headaches. You can use up-sells and cross-sells to help your guests discover new items available for purchase (like rentals, lessons, F&B items, etc), and you can subtly guide them into higher-value purchases. While this drives revenue for you, guests also love the ability to plan their day, so it's a win-win. Plus, a fully hosted system like our accesso Passport solution frees your IT department from the cumbersome task of server maintenance and management, allowing them more time to assist with other important technical needs. See why Perfect North made the switch to our accesso Passport platform here.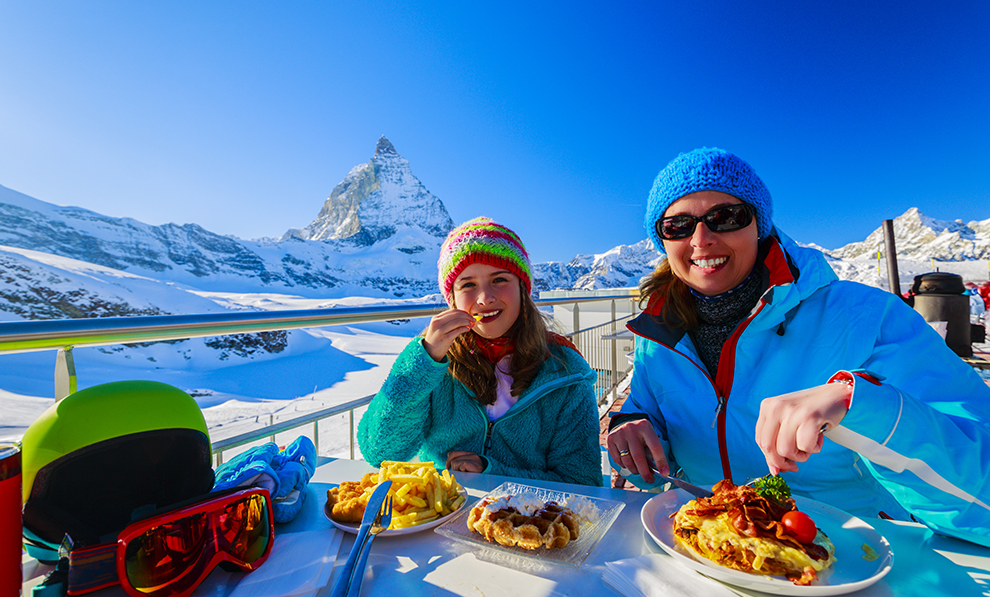 3. F&B Technology

How will you keep guests safe throughout their dining experiences? The traditional lunch rush, while problematic in the past, can become unbearable in a COVID environment. Your guests will likely not have patience for long lines or unnecessary physical interactions. Luckily, there are a few solutions that can help.
Dine-In: If you're offering dine-in experiences, you can use a queuing system to let your guests book either a time-slot or the soonest available table and keep them updated on their progress in the queue with a real-time countdown. Unlike traditional time-slot reservation systems, virtual queuing can dynamically adjust to unpredictable variables such as shortened or extended linger times, kitchen delays, etc. When a change in wait time occurs, the guests' countdown timer will adjust accordingly – providing your dining venues with consistent and controllable guest arrivals.
Take-Out: Are you planning on offering takeout for your guests where they can sit outdoors? Consider Mobile F&B Pre-Ordering. This reduces an in-person touchpoint and lets your guest order in advance. It also gives guests convenient access to your restaurant menus and the ability to easily customize orders.
Why It's Worth Investing In
F&B technology can help your guests maintain safe social distancing throughout the duration of their visit. It can also reduce the time guests spend waiting in line and potentially increase awareness of your F&B offerings, resulting in a more enjoyable visit. As more quick-service restaurant operators embrace innovative F&B technology, guest expectations are sure to rise. Staying on top of industry trends (and becoming an early adopter, when possible) can help your resort maintain a competitive edge.

4. Rentals
As with restaurants, ski resorts must pay careful attention to the flow of guests throughout the rentals shop. Spreading out visitation throughout the day with Timed Ticketing will help, but how can you ensure that you are keeping guests moving and spaced six-feet-apart throughout their experience? Some strategies:

Let your guests purchase rentals online ahead of time.
Pre-tech your equipment so it's ready for pick-up when guests arrive.
Or if you don't want to tech the equipment in advance, you can set up easy redemption that allows guests to bypass check-in stations and go straight to a rental tech to get their gear.
Consider using virtual queuing to manage arrival times.
For more ideas, watch our webinar, Simplify and Streamline Your Rentals!
Why It's Worth Investing In
When skiers arrive at your mountain, they want to get on the hill, fast! Reducing wait times at your biggest bottleneck ultimately results in more time on the mountain, meaning a better guest experience. (Notice a trend?)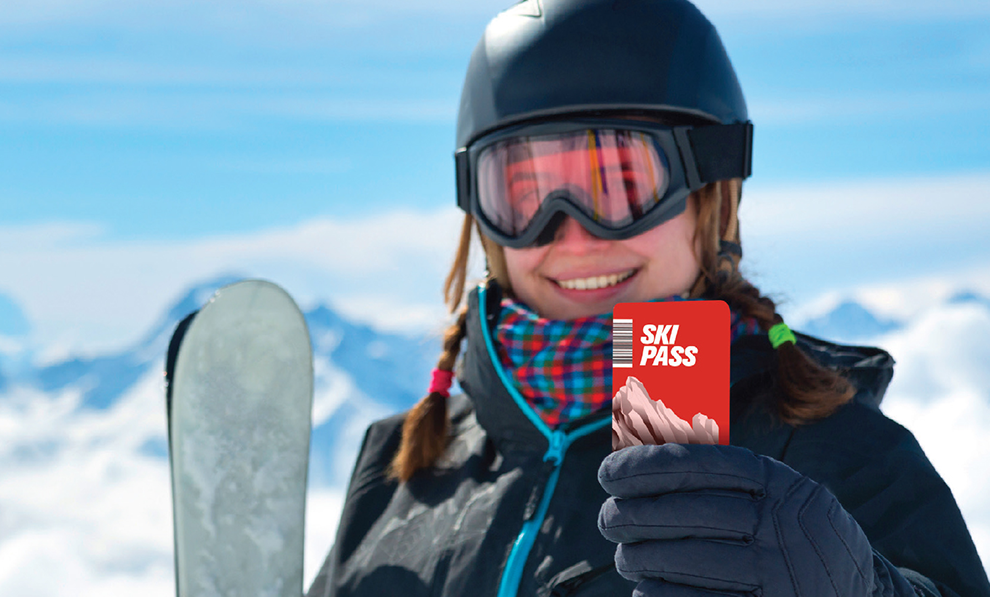 5. Passholder Benefits
Offering special perks can go a long way to show your appreciation for passholders and can be as simple as offering a free hot chocolate on their first visit, or discounts for passholders to bring their friends up to the mountain with them. Does your technology make it easy to treat your most valuable guests like VIPs? The right technology platform will make it easy to create and distribute benefits to your most loyal guests—or even on the fly. Below are some ideas:
Build different programs with customized benefits to specific guests or levels of passholder. These can be frequent benefits, such as food and beverage deals that reload automatically, or one-time offers.
Give your passholders visibility into their benefits so they can see what's available—and let them redeem online! Guests can simply log into your eCommerce store, view available benefits and check out. At the resort, all the guest needs to do is show their pass to redeem.
React to situations such as low visitation by certain demographics by offering sales, discounts and bring-a-friend tickets. For example, maybe you're seeing low visitation on your senior passes and you want to encourage them to come up midweek. Throw them a one-time deal to bring a friend at half price, Monday through Thursday.
Track and monitor usage so you can continue to refine your programs.
Why It's Worth Investing In
As skier demographics change and resorts are competing fiercely to hold onto passholders, delivering a seamless guest experience is crucial. In a COVID environment, this becomes even more important! Technology like our accesso Siriusware Member/Passholder Benefits module can help you maximize skier loyalty by making it easier for you to craft programs and deliver perks for these special guests.
At accesso, we believe that technology can redefine the guest experience. If you're ready to see how our suite of solutions can help your resort operate safely and successfully in the COVID era, contact us. We'd love to help!
Look­ing for more resources for ski?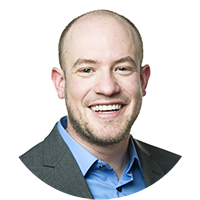 Phil Schwartz —Sales Director
Phil started snowboarding as a college student in Vermont when he realized the winters would be miserable without it! By his third year, he was molding his class schedule around finding time to get to the mountain. After graduation, he moved to Lake Tahoe where he worked in the industry for several years before joining the accesso team in 2015. He is a big fan of powder days with friends and getting out into the backcountry.